Syria
New map of upcoming Idlib offensive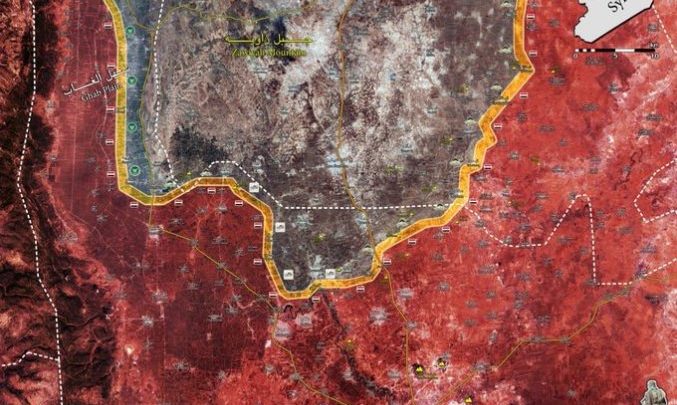 The long-awaited battle for the demilitarized zone in northwestern Syria is set to begin in the coming days as the Syrian Arab Army (SAA) and their allies attempt to capture this area from the militant forces.
According to a military source from the government stronghold of Mhardeh, the Syrian Army offensive will be led by their elite Tiger Forces, 4th Armored Division, and Republican Guard.
In addition to these Syrian Army divisions, the 5th Corps, National Defense Forces (NDF), Syrian Social Nationalist Party (SSNP), and 11th Tank Division will also be participating in this offensive.
Leading the militant defenses in northern Hama will be the Turkish-backed National Liberation Front, Hay'at Tahrir Al-Sham, and locally-based Jaysh Al-Izza.
The Syrian Army offensive will specifically concentrate on the demilitarized zone area near the towns of Mhardeh and Suqaylabiyeh; they have been under attack by the jihadist rebels since the implementation of the DMZ on September 17th, 2018.
The official date for the offensive has not been set; however, the military source from Mhardeh said it should begin within the next few days.