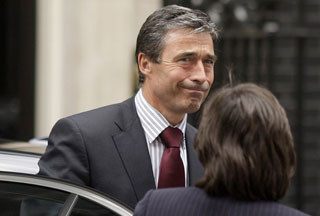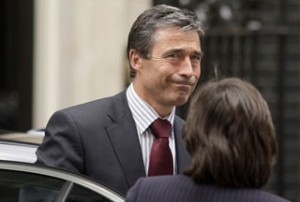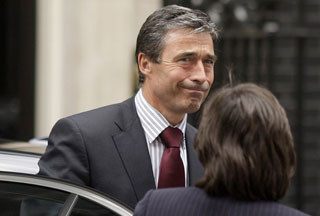 Former Danish premier, Anders Fogh Rasmussen of Denmark has taken office as secretary-general of the North Atlantic Treaty Organization (NATO).
Rasmussen, replacing former NATO chief Jaap de Hoop Scheffer, will chair a meeting of NATO members on Tuesday.
Afghanistan will remain Rasmussen's greatest challenge. NATO-led International Security Assistance Force (ISAF) which has 64,500 soldiers in Afghanistan must secure the country for upcoming presidential elections.
Rasmussen told the Danish newspaper Politiken that he was in favor of negotiations with Taliban. He, however, said that it is impossible to talk with some groups within Taliban.
The former Danish prime minister backed calls by-among others-British Foreign Minister David Miliband, who demanded direct talks with certain Taliban groups in Afghanistan following the NATO's summer offensive.
The Dutch are expected to pull out of Afghanistan next year, while Canada is debating a 2011 pull-out. Britain's role is also under fire at home after 22 soldiers were killed in action in July alone.