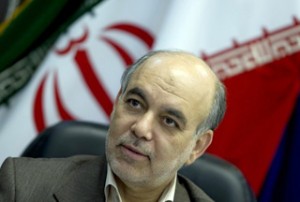 Iran and Kuwait are holding talks on the construction of a 570-kilometer pipeline to transfer Iranian gas to the Persian Gulf littoral state.
Reza Kasaeizadeh, the head of the National Iranian Gas Export Company, said negotiations have yielded "positive results" but added that the two sides have yet to agree on the price for Iran's exported gas.
"After new rounds of negotiations, it was agreed that Iran will deliver 8.5 million cubic meters of gas from the country's South Pars gas field to Kuwait," he said.
Kasaeizadeh said the pipeline would carry Iranian gas from South Pars to Kuwait through the Persian Gulf.
"The two countries have expressed their views on the price of gas but no final decision has been made in this regard," he added.
Kuwait has repeatedly voiced interest in importing natural gas from Iran due to rising domestic demand.