Iran
Middle East
Syria
New Syrian FM due in Iran for talks on first foreign visit
Syria's newly-appointed Foreign Minister Faisal al-Mekdad will make his first foreign visit to Tehran to hold talks with senior Iranian officials.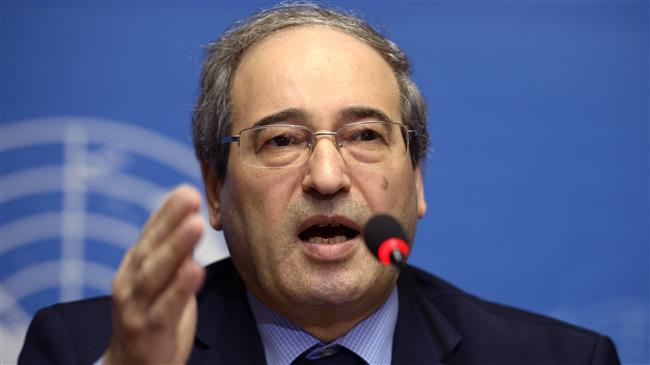 Iranian Foreign Ministry Spokesman Saeed Khatibzadeh said on Sunday that Mekdad plans to meet with his Iranian counterpart, Mohammad Javad Zarif, on Monday.
He added that the top Syrian diplomat will also hold separate meetings with a number of other high-ranking Iranian authorities.
Syrian President Bashar al-Assad appointed Mekdad as the new foreign minister on November 22 to replace his predecessor Walid al-Muallem, who recently passed away.
Mekdad, 66, started a career at the Syrian Ministry of Foreign Affairs and Expatriates in 1994, and has been deputy foreign minister since 2006.
He was his country's permanent representative to the UN from 2003 to 2006, before he became deputy foreign minister. Mekdad accompanied Muallem to most meetings and conferences.
In a meeting with Iran's Ambassador to Damascus Javad Torkabadi on November 28, the Syrian foreign minister condemned the assassination of Iranian nuclear scientist Mohsen Fakhrizadeh, saying the Islamic Republic is capable of confronting such terrorist crimes led by the Israeli regime.
The Syrian minister warned that such crimes would have impacts on the entire world, because they are not just acts of assassination, but rather terrorist moves that the international community must condemn.
Fakhrizadeh, who headed the Iranian Defense Ministry's Organization of Defensive Innovation and Research (SPND), was targeted on November 27 in a multi-pronged attack in Absard city of Damavand County, Tehran Province.