Syria
New UN-Arab League envoy starts mission to end Syria crisis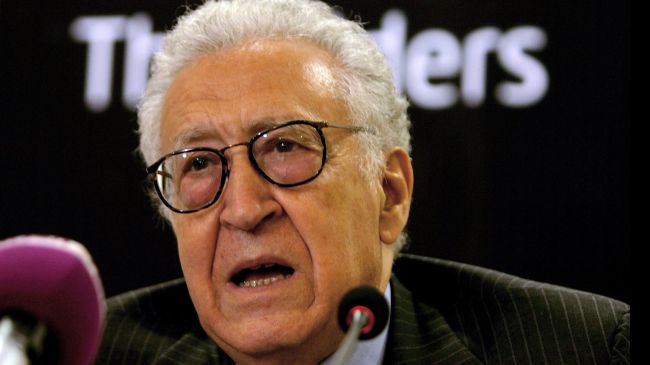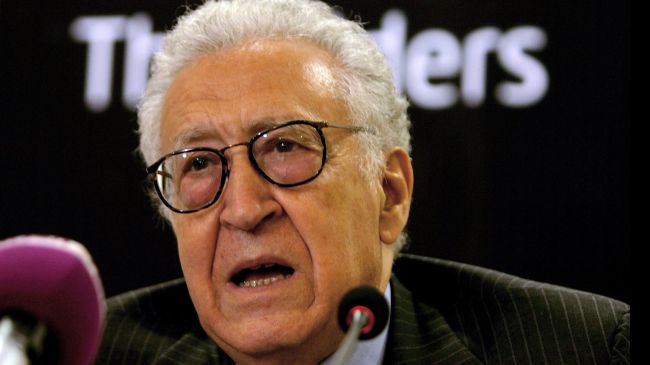 Veteran Algerian diplomat Lakhdar Brahimi has begun his mission as the new UN-Arab League envoy to Syria in a bid to end the 17-month unrest in the Arab country.
The 78-year-old former UN envoy to Iraq and Afghanistan replaced former UN secretary general Kofi Annan whose six-point peace plan failed to put an end to the crisis.
Brahimi was scheduled to hold meetings with UN Chief Ban Ki-moon and Annan on Tuesday.
A UN spokesperson said that Ban and Brahimi will review the latest developments in Syria during the meeting.
Brahimi's spokesman Ahmad Fawzis said that the new envoy will soon head to Damascus and Cairo to discuss Syria situation with Syrian and Arab League officials.
"I have a tool box and there are several useful tools that are in that tool box that I can use when and if possible," Brahimi's spokesman quoted him as saying.
On August 2, Annan announced that he had decided to step down from the post at the end of the month due to lack of support at the UN Security Council and the increasing militarization of the conflict in Syria.
The Syrian Foreign Ministry expressed regret over the resignation and said the country is still committed to the peace plan negotiated by Annan.
Syria has been experiencing unrest since March 2011. Damascus says outlaws, saboteurs, and armed terrorists are the driving factor behind the unrest and deadly violence.
The Syrian government says that the chaos is being orchestrated from outside the country, and there are reports that a very large number of the armed militants are foreign nationals.