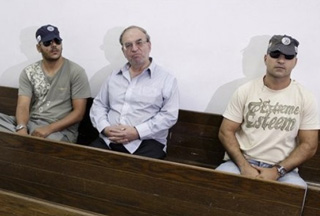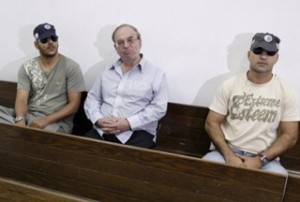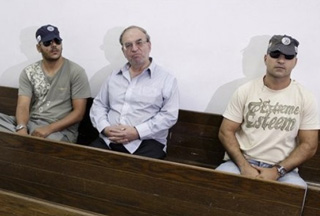 Just days after the arrest of members of a massive US corruption ring, a US-Israeli group is arrested for defrauding tax authorities of tens of millions of dollars.
Israeli and American court documents filed in Chicago on Monday revealed that the suspects, seven Israelis and two US citizens, deceived US tax officials for at least five years, The New York Times reported.
They allegedly used the names of thousands of prisoners in federal jails, without their knowledge, in fake tax refund requests they send to tax officials, authorities said.
According to authorities, after receiving the refunds, they used Israeli bank accounts to launder the money.
In addition to the nine mentioned suspects, who appeared at a Tel Aviv court for a hearing on Monday, other Americans have been arrested in Chicago and elsewhere in the United States in connection with the case.
Israeli authorities say that the suspected ringleader, Marvin Berkowitz, who holds dual-citizenship, fled the United States for Israel six years ago and has since been living in Jerusalem (al-Quds).
The indictment documents state that Israeli investigators have found $12 million worth of federal and state income tax refunds in bank accounts owned by Berkowitz and his team. According to the papers, the suspect's intended target was $35 million.
Berkowitz, who was charged with six counts of identity theft, is believed to have arranged at least $800,000 in tax refunds to be paid to eight or more of his family members.
Two of his sons, who have already been detained in the US, are among that group of alleged recipients.
Details on the new Israeli-American crime follow last week's massive sweep of US-Israeli crime syndicates in New Jersey, including public officials and rabbis, who engaged in illicit activities such as money laundering.
Last month, 11 Israelis were arrested for allegedly swindling millions of dollars from elderly Americans by calling them from Tel Aviv and telling that they had to pay tax to receive money they had won in the lottery.