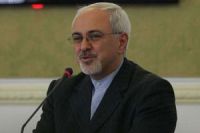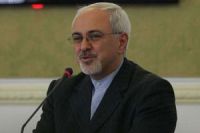 Iran's Foreign Minister Mohammad Javad Zarif said Wednesday he would not let anyone vitiate the achievements of the New York visit, stressing it was a big victory for the Islamic Republic of Iran.
According toIRNA, Zarif made the remarks talking to reporters after this morning cabinet session.
Referring to his Sunday presence in Majlis to brief the parliamentarians on New York visit, Zarif said the Sunday talks were confidential.
Commenting on reports by certain media on the visit to New York of the Iranian delegation, he said the Foreign Ministry has dismissed the reports.
Foreign Ministry spokeswoman Marzieh Afkham, too, on Tuesday dismissed news reports by certain media on remarks made by Foreign Minister Zarif in the Parliament as inaccurate.
She said Zarif's remarks were misinterpreted and news reports by certain newspapers were not accurate.
Certain segments of Iranian media and newspapers claimed on Tuesday that in his address to the Majlis commission, the FM had said his meeting with the US Secretary of State John Kerry and the phone conversation between President Hassan Rohani and his US counterpart Barack Obama in New York were inappropriate.