Iran
Iraq
Middle East
Newly-recovered bodies of 1980s war's martyrs laid to rest in Iran
Funeral processions have been held in several Iranian cities to honor 17 mostly unidentified martyrs of Iraq's 1980-88 war under Saddam Hussein on Iran, whose remains were recovered recently.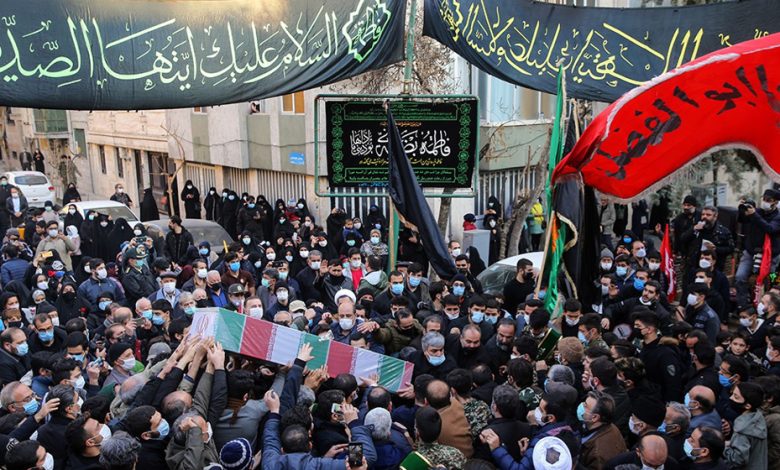 The ceremonies took place on Sunday, on the occasion of the martyrdom anniversary of Hazrat Fatima Zahra (SA), the daughter of Islam's Prophet Muhammad (Peace be upon Him).
The funerals were held in the cities of Neyshabur, Yazd, Bafgh, Birjand, Tehran, Larestan and Isfahan.
Among the martyrs laid to rest, 12 were unidentified.
Additionally on Sunday, the remains of 55 newly-recovered martyrs were returned to Iran from the Shalamcheh border crossing with Iraq.
They will be transferred to the southwestern city of Ahvaz and then to Tehran for identification.
Supported by major Western and regional states, former Iraqi dictator Saddam Hussein launched a massive invasion in 1980 in a bid to seize Iran's resource-rich Khuzestan province, less than two years after the Islamic Revolution.
With the army mostly in disarray, Iranians closed ranks under the leadership of the late founder of the Islamic Republic Imam Khomeini as they rushed to the warfronts to push back Iraqi forces and liberate occupied territories.
The war ended in 1988 with a ceasefire deal, with the Iraqi dictator failing to achieve any of his goals and Iran not conceding an inch of its territory.
Over the years, the Islamic Republic and Iraq have carried out numerous search operations to recover the remains of their fallen soldiers.