Africa
Nigeria church collapse kills at least 40 people, injures 124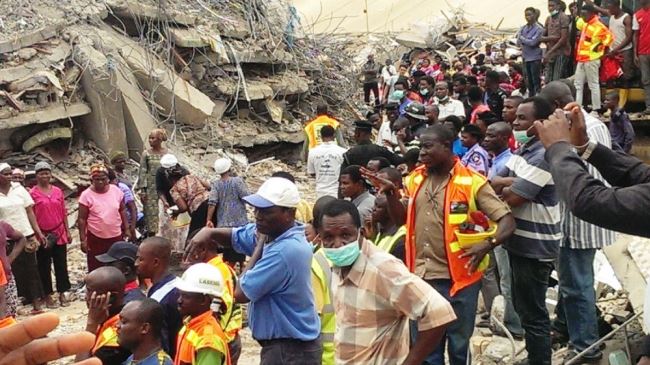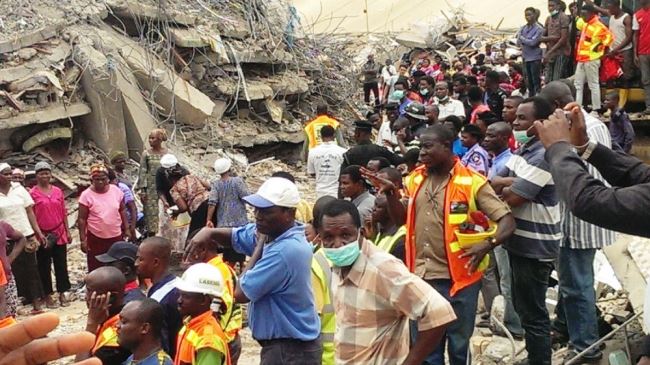 At least 40 people have died in the Nigerian city of Lagos after a huge church building collapsed in the country's southwest, rescue authorities said.
"Now 40…[people are] dead," Ibrahim Farinloye, southwest coordinator of the country's National Emergency Management Agency (NEMA), said on Sunday, adding that rescue operations continue on Sunday.
This is while nearly 124 people were pulled out from the rubble of the structure, the megachurch of one of Nigeria's well-known evangelical preachers.
The two-story building, located in the expansive compound of the enormous church complex, collapsed on Friday afternoon while undergoing construction work to add extra floors.
The building is believed to be a guesthouse for foreign followers of T. B. Joshua's The Synagogue Church of All Nations (SCOAN), in the Ikotun area of Lagos.
Joshua preaches to massive crowds at his church every week and according to his website, SCOAN "hosts thousands of national and international visitors" each year.
Meanwhile, the preacher was widely cited in Nigeria's media as claiming on Sunday that a low-flying aircraft that had been repeatedly circling the building may have been responsible for the collapse.
There has been no official response to the claim and no reason has so far been cited by local authorities for the structural collapse.