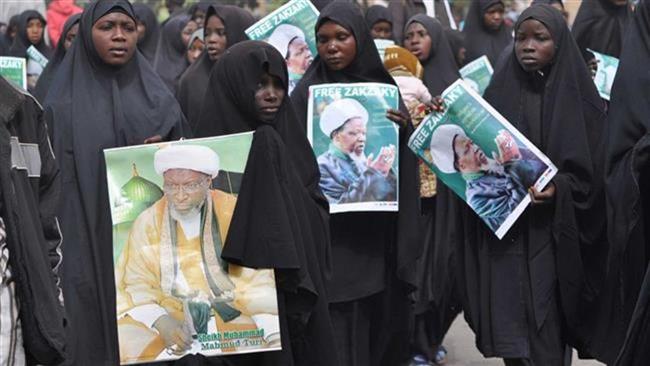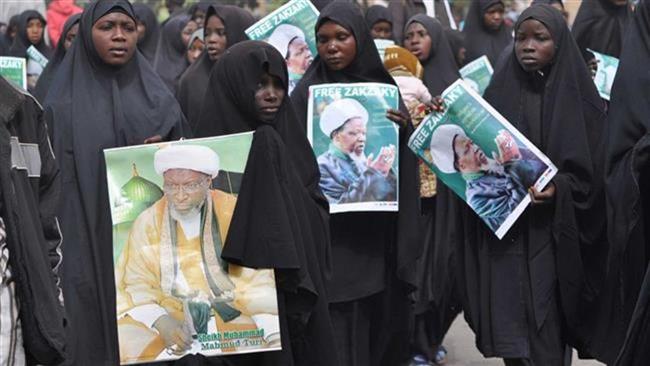 A government-commissioned report says the Nigerian army killed 348 Shia Muslims during an attack on a religious ceremony last year.
The Monday report confirmed claims made by the Islamic Human Rights Commission that 347 of those killed were secretly buried in a mass grave.
On December 12, 2015, Nigerian soldiers attacked Shia Muslims attending a ceremony at a religious center in the city of Zaria, accusing them of blocking the convoy of the army's chief of staff and attempting to assassinate him.
In the following day, Nigerian forces raided the house of senior Shia cleric Sheikh Ibrahim al-Zakzaky, the leader of the Islamic Movement of Nigeria (IMN), and arrested him after killing those attempting to protect him, including one of IMN's senior leaders and its spokesman.
The inquiry calls for all those responsible for the atrocity to be prosecuted. It noted that Zakzaky (seen below) is also responsible for not calling his followers to order.
The Sheikh himself was shot seven times during the attacks and blinded in one eye and still remains in custody of the army.
Despite a Nigerian law which requires that charges be brought in court within 24 hours of an arrest, Nigerian President Muhammadu Buhari refuses to order Zakzaky's release.
A spokesman for the Islamic Movement of Nigeria says that over 800 people are still missing or being held in detention since the incident.