Africa
Nigerian police open fire on Muslim mourners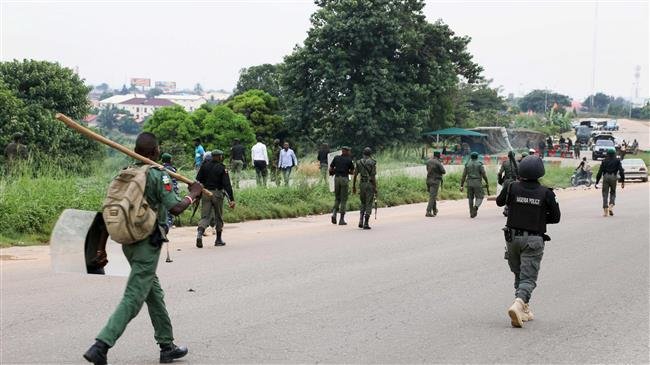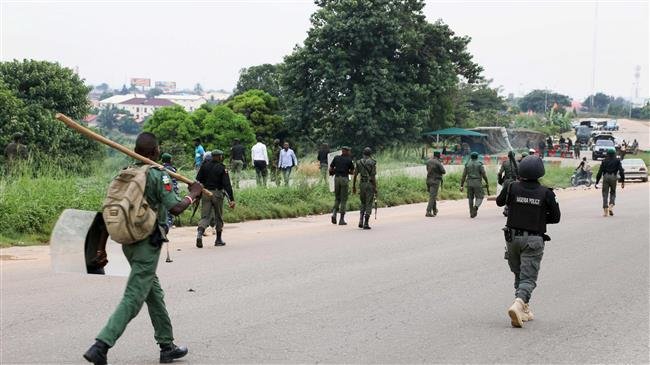 Nigerian security forces have once again opened fire on supporters of the Islamic Movement in Nigeria during an annual religious procession near the capital Abuja, killing at least one person and injuring some others.
According to local residents and witnesses, police fired live bullets and tear gas at thousands of members of the IMN as they took part in the peaceful procession to commemorate Arba'een, the 40th day since the martyrdom anniversary of Imam Hussein (peace be upon him), the third Shia Imam.
The IMN supporters were also demanding the immediate release of their leader, Sheikh Ibrahim Zakzaky, while marking Arba'een. The clashes took place as police attempted to stop IMN members as they headed towards the center of Abuja. Some reports said the protesters responded by hurling rocks at the heavily-armed security operatives in the area.
Abdullahi Muhammed, an IMN leader, said at least one protester was killed as the violence escalated. "The police they blocked the way, they started shooting tear
gas and they used bullets."
He also added that the group was still trying to figure out how many were killed in Tuesday's clash.
IMN sources earlier said the group will go ahead with plans for "Arba'een Symbolic Trek" and expected that more than a million would turn up for the march.
On Monday, soldiers opened fire on a protest in Abuja by IMN.