Africa
World News
Nigeria's security agents 'ransacked' opposition office: APC party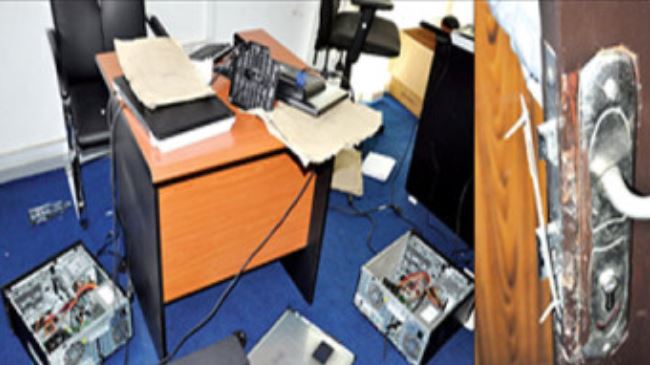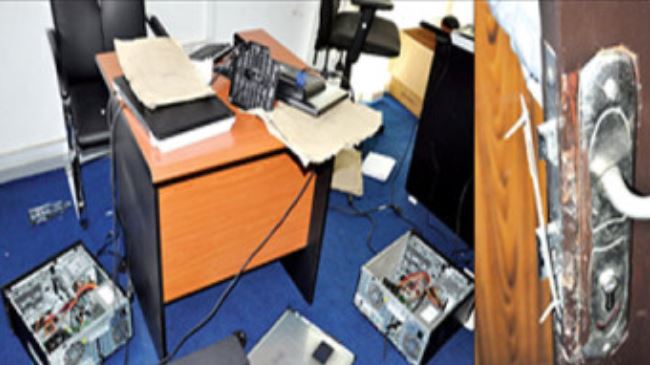 Nigeria's main opposition party says the country's security agents have detained its members and ransacked its office in the city of Lagos.
The Nigerian All Progressive Congress (APC) party said on Sunday that 28 of its workers were arrested during the raid carried out on its data center building early Saturday.
"Over 50 security operatives drafted from Abuja blocked the two major street entrances to the APC data entry center, pulled down the gates, and spent over two hours ransacking and vandalizing the center," APC spokesman, Lai Mohammed, said.
The party added that their documents were also seized and more than one dozen computers were destroyed.
"Saturday's attack is another one in the string of attacks and illegal actions of the PDP [Peoples Democratic Party]-led administration," Mohammed said.
The incident comes a day after the ACP warned the Nigerian government against arresting speaker of parliament's lower house, Aminu Tambuwal, saying such an act would increase tensions.
Earlier this month the opposition accused the government of allowing the Boko Haram militants to continue killing Nigerians.
Nigerian President Goodluck Jonathan has said the extension of an emergency state in the three states of Borno, Yobe, and Adamawa is needed to sustain the military offensive against Boko Haram Takfiri militants.
However, the main opposition All Progressives Congress (APC) has described the strategy as a complete failure, noting that it has failed to prevent Boko Haram from making massive gains in the country.
The militants, who have vowed to overthrow the government, have carried out deadly shooting attacks and bombings in various parts of Nigeria since the beginning of their operations in 2009, killing more than 10,000 people.