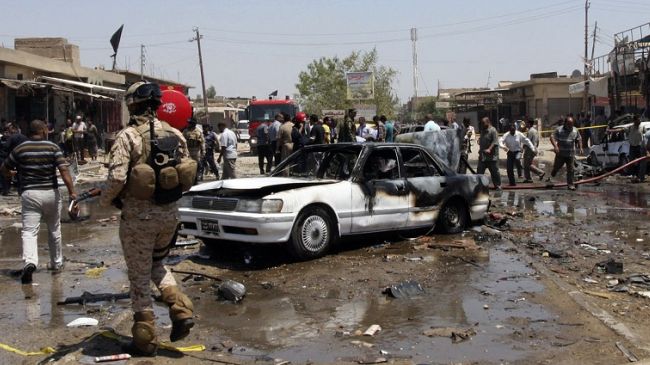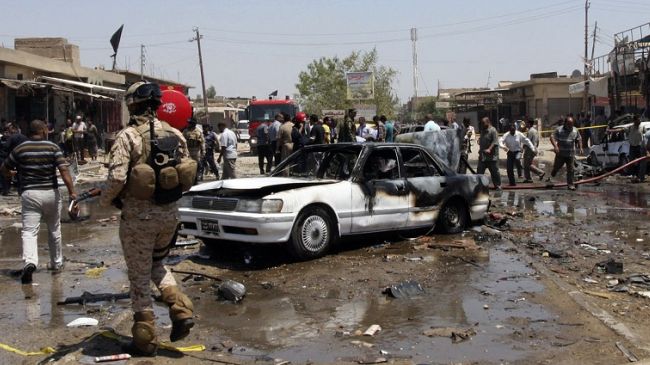 Multiple attacks in Iraq's capital city of Baghdad and northern part of the country have claimed the lives of nine people, officials say.
In the deadliest attack on Monday, four policemen were killed after a bomb exploded near a police station in Baghdad's northeastern outskirts, according to security and medical sources.
One fighter also died in a roadside bomb targeting Sahwa militiamen.
Three separate assaults in Baghdad killed three people, including a Justice Ministry employee, while in the city of Mosul a magnetic "sticky bomb" attached to a car killed its driver.
Meanwhile, Iraqi police discovered the body of a woman who was killed the previous night near the city of Tikrit.
The surge in Iraq violence has left over 150 people dead in the past week alone.
On Saturday, twin bombings near a Shia mosque in the town of Tuz Khurmatu, 170 kilometers (100 miles) north of the capital, killed nearly 10 people.
On Friday, at least 13 people, among them two soldiers and two policemen, were killed in a wave of violence.
Over 5,800 people have been killed so far this year as a result of a surge in militant attacks across Iraq, according to an AFP tally based on reports from security and medical officials.
No group has claimed responsibility for the rise in violence, but al-Qaeda-linked militants often carry out attacks both on Shias and Sunnis in a bid to undermine confidence in the authorities.
Iraqi officials have frequently voiced concern over the presence of al-Qaeda militants, who have been emboldened by the ongoing militancy in neighboring Syria.