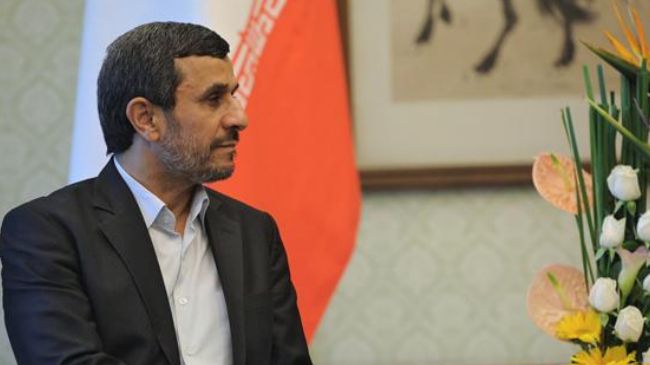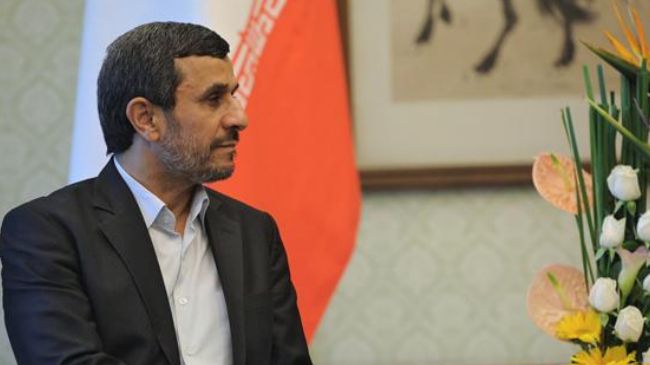 Iranian President Mahmoud Ahmadinejad says no aggressor has ever survived against the Iranian nation in the country's 7,000-plus-year civilization and cultural history.
"No trace of [the aggressors against the Iranian nation] remains in history whereas the Iranian nation is still standing tall," Ahmadinejad said at a press conference on the sidelines of the Rio+20 Earth Summit in the Brazilian city of Rio de Janeiro on Thursday.
Ahmadinejad went on to add that the current threats by the arrogant powers against Iran are more of a propaganda war than anything operational or practical.
"These behaviors have no effect on the will and resolve of the Iranian nation and it is fully clear what consequences a new conflict in the Middle East will entail."
The US and Israel have repeatedly threatened Iran with the option of a military strike under the pretext that Tehran's nuclear energy program may consist of a weaponized dimension.
Iran has rejected the allegations, but has promised a crushing response to any military strike against the country, warning that any such measure could result in a war that would spread beyond the Middle East.
Ahmadinejad added that media are one of the chief tools at the disposal of the hegemonic powers to push forward their imperialistic interests.
He said while the Western media try to portray Iran in a negative light, the truth is that the Islamic Republic is today considered one of the advanced countries in science and technology in the world.
"The behavior of the arrogant powers is in truth a full-scale media war against the Iranian nation which we should all resist by expressing the truths," he added.