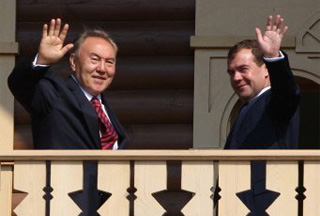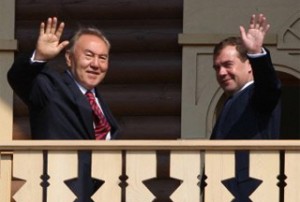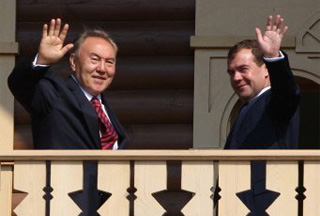 The presidents of Russia, Kazakhstan, Turkmenistan and Azerbaijan have announced they will not discuss issues concerning the Caspian Sea in the absence of Iran.
"I believe that all Caspian states must discuss Caspian matters, fulfill the proposals made at the Tehran summit and hold the next summit in Baku," ILNA quoted the Russian President Dmitry Medvedev as saying in Kazakhstan at an unofficial forum in the city of Aktau.
Earlier, the Kazakh President Nursultan Nazarbayev also noted that the issues concerning the Caspian Sea status would not be discussed in the informal forum.
The leaders of Azerbaijan and Turkmenistan followed the opinion declared by the Russian and Kazakh leaders in announcing that "It would be good to discuss Caspian issues between five states, including Iran. We have many other regional problems to discuss today."
"The implementation of the Tehran summit decisions will lead to the successful solution of problems in the Caspian Sea delimitation in the spirit of friendship and neighborliness," Azerbaijan's President Ilham Aliyev said.
The Iranian Foreign Minister Manouchehr Mottaki had earlier warned of the consequences of the Caspian Sea littoral states' summit without the presence of Tehran, saying the meeting "runs counter to Iran's national interests."
"The summit is against previous agreements, under which the five Caspian littoral states came to the understanding that any decision about the waterway should be made with the participation of all the neighboring countries," Mottaki said on Tuesday.