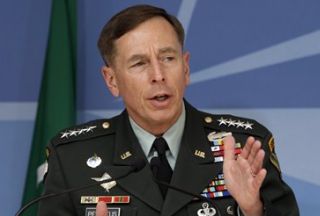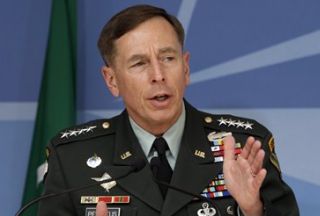 Newly appointed Afghan war commander General David Petraeus says there will be no change in the application of the rules of engagement in the US led war.
Petraeus made the remarks in Brussels on Thursday during a briefing to NATO officials about the war in Afghanistan
The remarks come as there are fears among some NATO countries that Petraeus would make changes in the current rules of engagement, which put restrictions on coalition attacks to limit civilian casualties.
The top US commander insisted that he had no plans to make it easier for NATO troops to use lethal force in operations in populated areas.
He said keeping civilian casualties to an "absolute minimum" would remain a key objective.
Petraeus also insisted that the foreign forces must achieve unity in order to meet their objectives in Afghanistan.
His visit came just one day after the US Senate confirmed him as the new top commander.
US President Barack Obama picked Petraeus to take charge of the 140,000 foreign troops in Afghanistan after he fired General Stanley McChrystal for publicly criticizing White House officials.
Petraeus predicts the war in Afghanistan may get more intense over the next few months. He has also warned that it could take a number of years before Afghan security forces can take over from the US-led troops.
The rising foreign casualties have sparked anger among the public in the countries allied with the US in Afghanistan.
In addition to the foreign troops' casualties, thousands of civilians have also lost their lives either in US-led raids or in the Taliban-led militancy across the violence-wracked country.
According to official figures, more than 2,500 civilians were killed in NATO operations last year, undermining support for the presence of US-led forces in the country.