Iran
No change in Iran's territorial borders: Foreign Ministry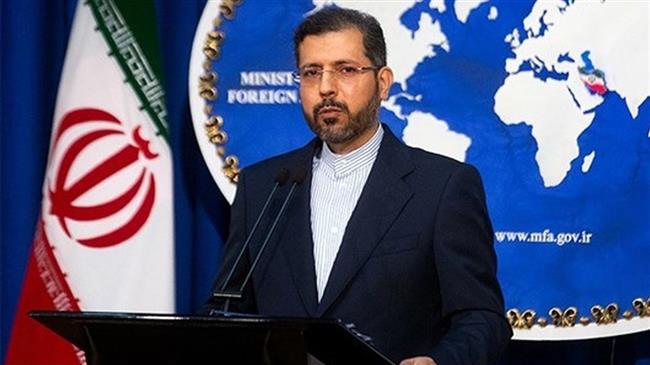 The Foreign Ministry has roundly rejected rumors about any change in Iran's territorial borders under a conflict settlement process between Azerbaijan and Armenia over the Nagorno-Karabakh region.
"Our borders will neither be touched nor will we allow anyone to touch them," ministry spokesman Saeed Khatibzadeh told a press briefing held via video conference on Monday.
Clarifying the matter, he said Armenia is only expected to start hosting "a simple transit route," whose whereabouts is yet to be decided on. "Any talks about the corridor are certain to involve the Islamic Republic," the official asserted.
"The Islamic Republic is located in the artery that is crossed by many transit pathways. It is aware of its geopolitical position, and has been trying to help its friends benefit from this position," Khatibzadeh noted.
The spokesman also hailed a Russia-mediated ceasefire agreement that was signed between Baku and Yerevan earlier in the month, saying it enjoys "serious overlaps" with Tehran's proposal for resolution of the decades-long dispute over Nagorno-Karabakh.