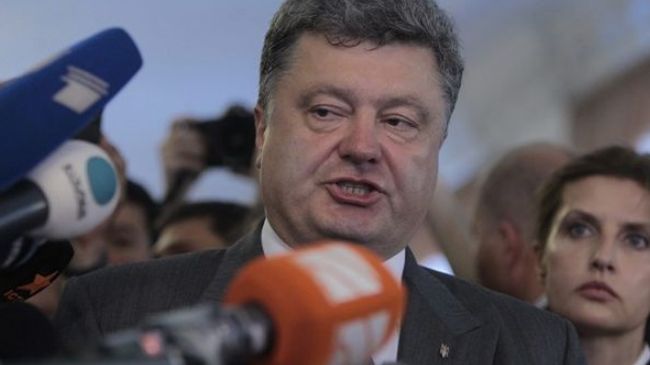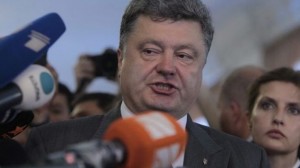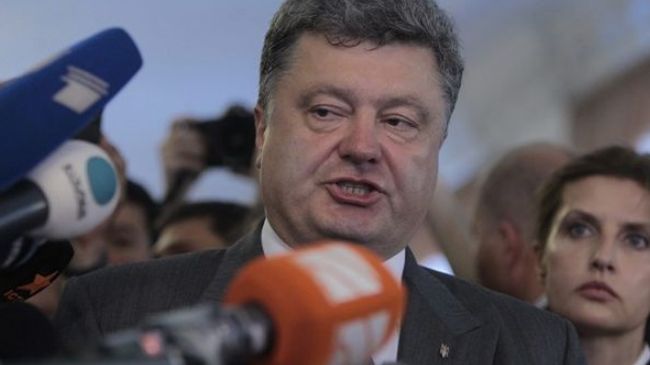 Ukraine's President Petro Poroshenko says there will be no compromise with Russia on the pro-European policy of his administration and the status of Crimea.
Delivering his inaugural speech on Saturday, Poroshenko said Crimea region, which joined the Russian Federation following a referendum in March, "has been and will remain Ukrainian."
"I put that clearly to the Russian leader in Normandy," he added, referring to his meeting with Russian President Vladimir Putin at the D-Day commemoration in France on Friday.
Nearly 97 percent of Crimean voters said yes to joining Russia in the March 16 referendum.
Speaking in the parliament, Poroshenko promised dialogue with citizens in the eastern regions. He also promised the residents of the eastern region of Donbass that he would decentralize power. The Ukrainian president also promised "new opportunities" for the use of Russian language, without giving specifics.
He also pledged amnesty "for those who do not have blood on their hands."
Western countries have promised to support Poroshenko following his election victory on May 25.
The new Ukraine president is facing major challenges including the tug of war between Russia and the West and the ongoing unrest in Ukraine's east, where pro-Russia activists have been active.
Ukraine's mainly Russian-speaking parts in the east have been the scene of deadly clashes between pro-Russia protesters and the Ukrainian army since Kiev launched military operations in the region in mid-April.
Ukraine has been gripped by violence since November 2013, when ousted president Victor Yanukovych refrained from signing an Association Agreement with the European Union in favor of closer ties with Russia.