Palestine
No let-up in Israeli attacks on Gaza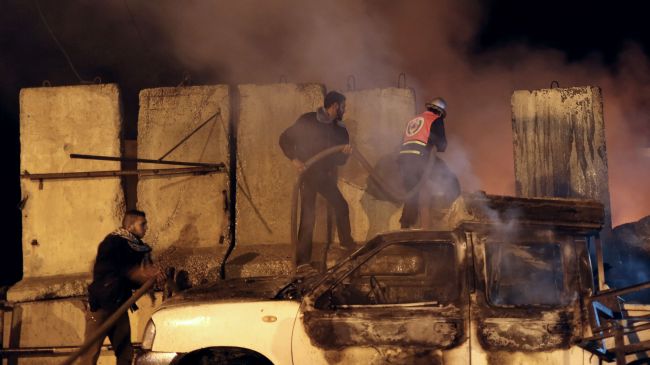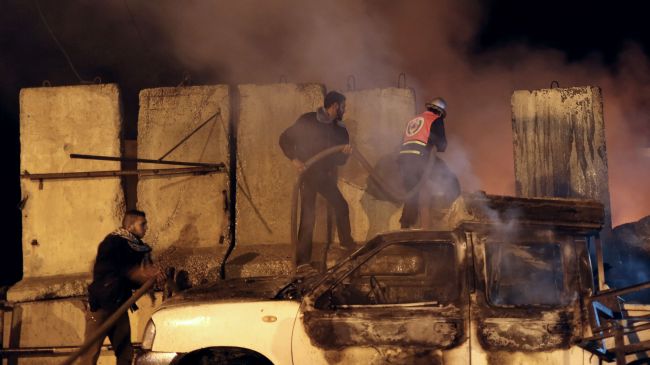 Israel continues its new wave of strikes on the Tel Aviv-besieged Gaza Strip, killing more Palestinians as Israeli Prime Minister Benjamin Netanyahu approves the escalation of aggression towards the coastal enclave.
At least 21 people have been killed and over 160 others injured in the new wave of attacks, which started on Wednesday.
On Thursday, at least 20 airstrikes were conducted against the territory. The targets included the Nuseirat refugee camp in central Gaza Strip as well as the town of Rafah and the city of Beit Hanoun, respectively in the south and north of the enclave.
In retaliation, the military wing of Hamas, the Ezzedine al-Qassam Brigades said they had shot down an Israeli drone in the east of Gaza City, located in northern Gaza Strip. They said the drone was pounding the area when it was hit by anti-aircraft artillery.
Meanwhile, Israel called up 30,000 Army reservists for a possible ground invasion of the coastal sliver following Netanyahu's announcement that the military was preparing for a "significant widening" of its attacks against the Gaza Strip.
Palestinians are returning the Israeli fire by launching rockets into the Occupied Palestinian Territories, with the targets including Tel Aviv, Be'er Sheva, and Eshkol. At least one Israeli was injured in Be'er Sheva in the latest round of return fire from Gaza.
Israel's Channel 10 reported late on Thursday that Netanyahu had hidden in an underground bunker.
The Israeli military frequently carries out airstrikes and other attacks on the Gaza Strip, saying the acts of aggression are being conducted for defensive purposes. However, in violation of international law, disproportionate force is always used and civilians are often killed or injured.
The attacks rage on while Israel keeps up its crippling blockade on Gaza, which it imposed on the enclave in 2007.