Europe
Iran
Middle East
North America
No link between Swiss FM visit, US-Iran issues: Foreign Ministry
Iran's Foreign Ministry says there is no link between a current visit by Swiss Foreign Minister Ignazio Cassis to Tehran and the issues existing between the Islamic Republic and the United States.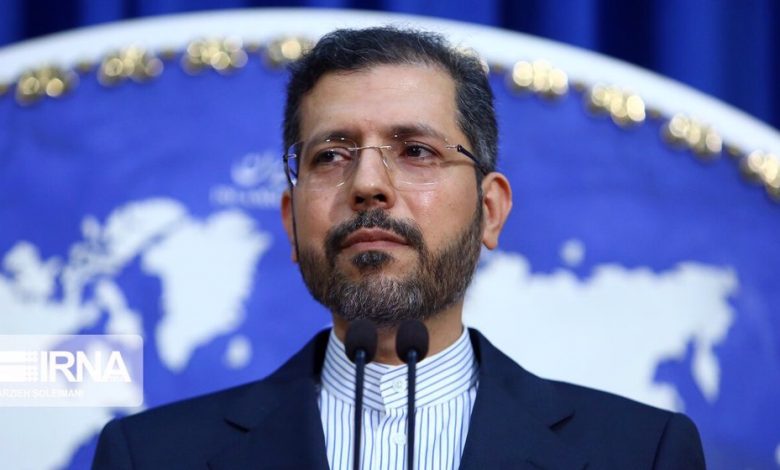 Addressing a press conference on Monday, Ministry Spokesman Saeid Khatibzadeh explained that it was a routine visit that had been scheduled to take place earlier, but was delayed due to the new coronavirus' outbreak.
"We enjoy good and extensive relations with Switzerland," he said of the European country that represents US interests in Iran.
Khatibzadeh, however, asserted that despite the "media speculations" trying to link Cassis' trip to the US, "our policies concerning Washington remain the same."
The US spares no chance to mount pressure on Iran, the spokesman noted.
As a case in point, he cited the US pressure that delayed Switzerland's setting up of a financial channel that would circumvent the American sanctions targeting the Islamic Republic, for 20 months.
Khatibzadeh also pointed to Washington's attempt to sway the International Atomic Energy Agency's opinion about Tehran by contacting the UN nuclear watchdog's Director-General Rafael Grossi before his recent visit to the Islamic Republic.
Israel-UAE anti-Iran efforts
The Iranian official was asked about reported efforts by the United Arab Emirates and Israel to set up an espionage center targeting the Islamic Republic.
Abu Dhabi and Tel Aviv normalized their relations last month in a move that was vehemently condemned by all Palestinian factions, the Islamic Republic as well as several Muslim nations.
Khatibzadeh said Emirati officials were busy perpetrating two types of strategic mistake by trying to endear themselves to Israel and its biggest ally, the US.
He identified the first type as a "cognitive" mistake about the UAE's standing in the region and the world on the one hand and the US and Israel's position across the international community on the other. A second type of mistake that has afflicted the Emirates' calculations is Abu Dhabi trying to "buy security" from extra-regional sources, the official noted.
"We have witnessed these types of mistakes a lot in this region. [Former Iraqi dictator] Saddam [Hussein] made the same mistake," the spokesman said.
He hoped, however, that the Emirates would make up for its mistakes, warning that "Iran does not joke with anyone when it comes to the issue of its national security."
'Trump taking advantage of Serbia, Kosovo'
The Iranian official, meanwhile, referred to a recent US-brokered deal between Kosovo and Serbia, as part of which Washington demanded the former to likewise set up ties with Israel and the latter to relocate its embassy from Tel Aviv to the holy occupied city of Jerusalem (al-Quds).
Khatibzadeh called the pressure exerted on the countries a "heinous election" ploy by US President Donald Trump, considering it unlikely for the international community to accommodate such maneuvers.