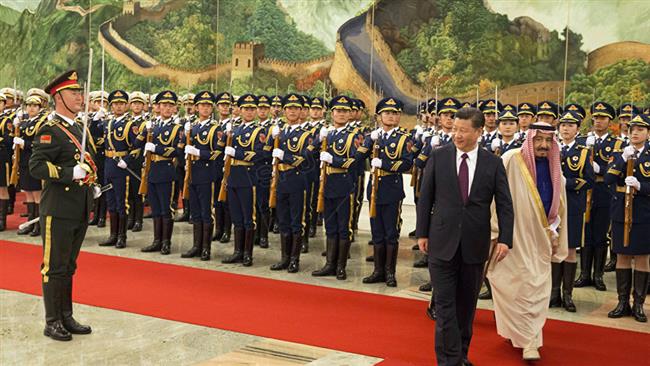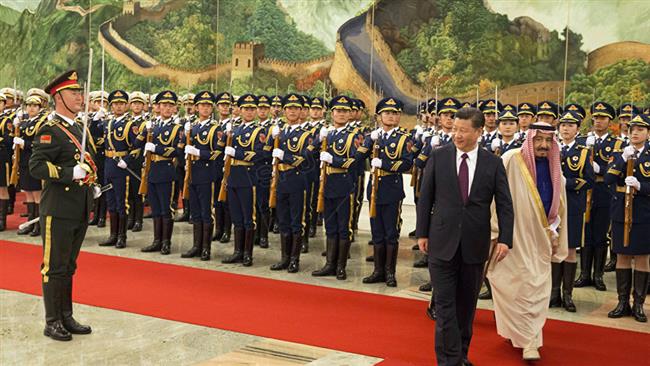 Saudi Arabia has clinched a raft of economic deals with China to reverse or slow down the pace at which the kingdom is losing its status as China's predominant oil supplier.
Riyadh struggles with a slumping oil market and a desperate need to diversify its economy, prompting the senile King Salman to embark on a six-week lavish tour of Asia in order to fix the profligate kingdom's financial woes.
Saudi Arabia is facing grim economic outlooks because of low crude prices in the face of a global oil glut and the country's leaders are on a force majeure drive to shock the country out of intense dependence on oil.
Under the circumstances, the kingdom's market share has come under strain in a lot of places globally. Saudi Arabia lost its position as China's biggest crude oil supplier to Russia last year and was briefly overtaken by both Angola and Iraq.
Loss of market share
That share is vulnerable to fresh inroads from resurgent players such as Iran which is ramping up production after the lifting of sanctions.
China's Iranian crude oil imports are expected to rise to a record this year. Chinese firms' imports are forecast to be 7 percent higher than the 620,000 barrels per day (bpd) of Iranian crude they lifted during the first 11 months of 2016.