Palestine
No more talks, time for decisions: PA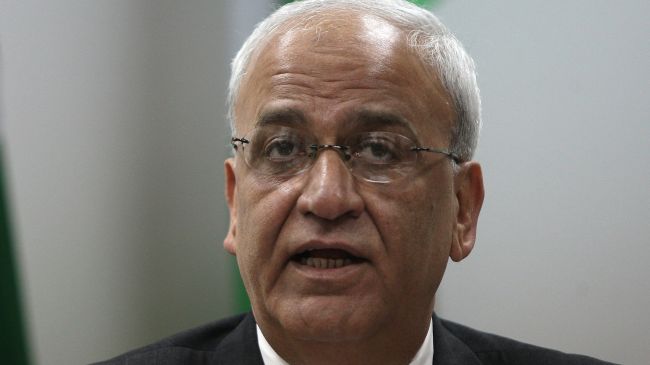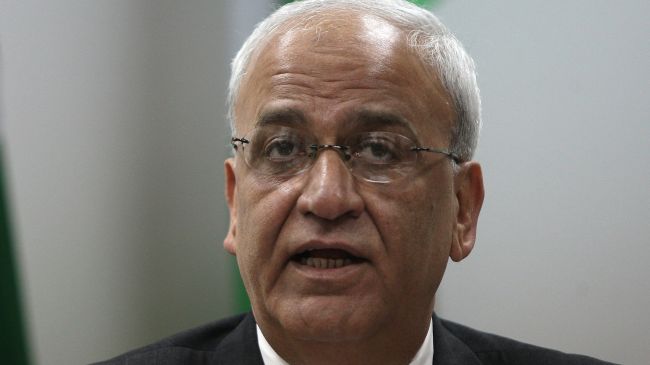 The chief Palestinian negotiator has signaled that Palestinian authorities are prepared to end nine months of negotiations with the Israeli regime if an agreement is not reached by an April 29 deadline.
On Monday, chief Palestinian Authority negotiator Saeb Erekat said, "The negotiations are up on April 29. You don't need negotiations any more. You need decisions."
The Palestinian Authority official expressed hope that the Israeli regime "will make the choice: settlements or peace."
"They can't have both," he added.
Erekat said the Tel Aviv regime has built more than 10,000 homes in the occupied West Bank since the negotiations began. "Is this progress?" he asked.
The official said any agreement must include a Palestinian state drawn on boundaries set in 1967, before the Israeli regime captured the West Bank, the Gaza Strip and East al-Quds (Jerusalem).
US Secretary of State John Kerry had given Israelis and Palestinians the nine-month deadline to reach a so-called peace deal.
Palestinian and Israeli negotiators began a fresh round of talks in July 2013. Since the resumption of the direct talks, Palestinians have objected to a number of issues, including the illegal Israeli settlements in the West Bank and East al-Quds.
The last round of Israeli-Palestinian talks broke down in 2010 after the Tel Aviv regime refused to halt its settlement construction.