Iran
No N-deal unless Iran demands met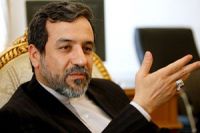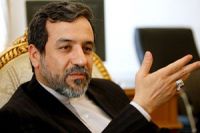 A senior Iranian nuclear negotiator says there will be no deal with the five permanent members of the UN Security Council plus Germany if Iran's demands are not met.
According to Press TV, Iran's Deputy Foreign Minister for Legal and International Affairs Seyyed Abbas Araqchi said on Monday night that Iran will continue the nuclear talks seriously and with good will, but will not relinquish its rights.
Araqchi stated that despite the current understanding of the concerns on both sides, deep disagreements remain.
The senior diplomat added that a major persisting difficulty is agreement on a timetable for the lifting of the illegal sanctions against Iran as a reciprocal measure by the six countries.
Araqchi also stated that the recent anti-Iranian sanctions imposed by the United States violate the Geneva interim deal and if repeated, Iran will respond.
On August 29, the US government announced the imposition of the new round of sanctions on over 25 individuals and companies, including shipping firms, oil companies, airlines and six banks despite the fact that Iran and the six world powers are in the process of talks with the intention of resolving the West's nuclear standoff with Iran.