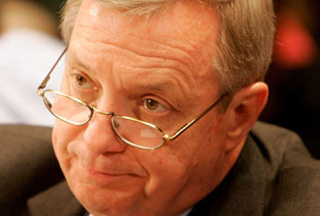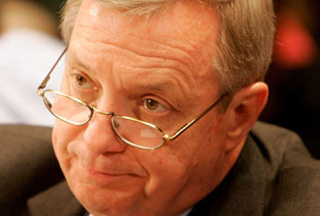 The US Senate will not pass new economic sanctions against Iran in 2009, but more sanctions would probably be on the way next year, a senior senator says.
Democratic Senator Dick Durbin says the Senate could approve a comprehensive package of tough new economic sanctions against Iran next year, AFP reported.
Asked about the prospects the Senate could pass such a measure, Durbin said, "I think there's a good chance for that and I think there'd be strong bipartisan support."
But asked whether action could come this year, the party's number two leader in the Senate, shook his head and replied, "No."
The US has imposed several sanctions against Iran as part of its efforts to halt Tehran's nuclear energy program.
Tehran has repeatedly declared that it will not give up the Iranian nation's legitimate nuclear rights under Western pressure.