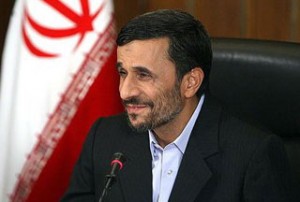 President Mahmoud Ahmadinejad says Iran is a country that can not be isolated in any way because it enjoys unique characteristics.
"No one can isolate Iran because global interactions and Iran's unique characteristics in the Middle East will not allow such a move," Ahmadinejad told Iran's IRIB Channel One in a live interview on Tuesday night.
"In an era when everyone wants globalization, talking about isolating countries indicates one's lack of awareness or arrogance," he added.
"The Middle East is the most important region in the world from the economic, geographical, cultural, and historical perspectives," Iran's president stated.
"Any state that wants to play a major role in global interactions must first of all have an effective presence in the Middle East," Ahmadinejad said.
Talk about isolating Iran "belongs to the past," he noted.