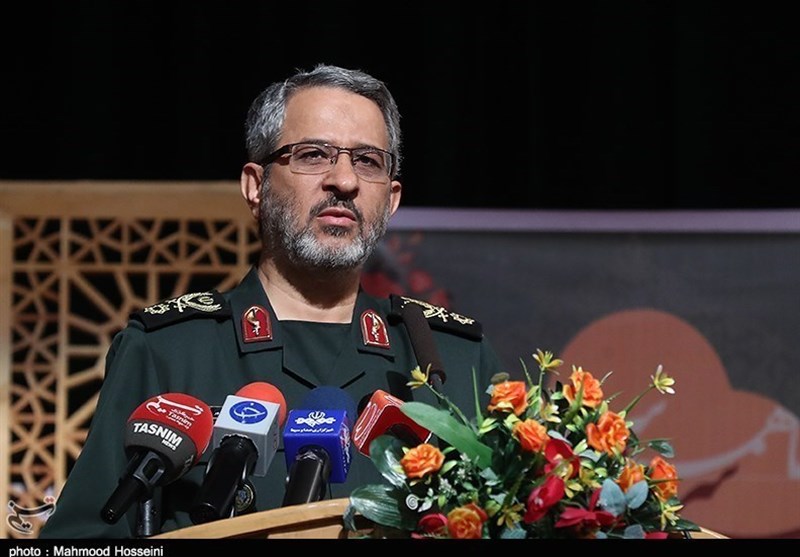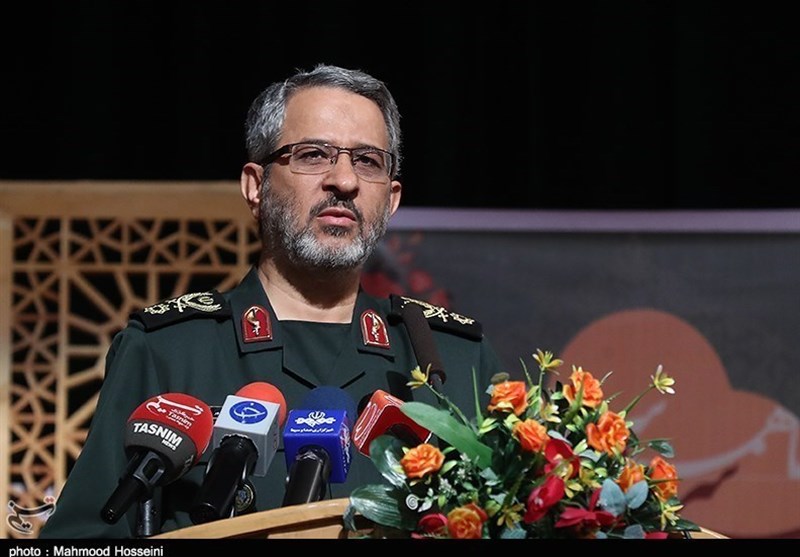 Commander of Iran's Basij Force Brigadier General Gholam Hossein Gheibparvar rejected the possibility of any military conflict with the US.
Speaking to reporters in Tehran on Wednesday, Brigadier General Gheibparvar said there is no possibility of a war between Iran and the US.
When Leader of the Islamic Revolution Ayatollah Seyed Ali Khamenei says no war will occur, there is a "strong" logical basis behind it, he stressed.
Such a war is impossible, the commander said, adding, "The Americans are not after such things."
Speaking at a meeting with commanders of the Khatam al-Anbia Air Defense Base in Tehran on Sunday, the Leader rejected the possibility of a military conflict between Iran and enemies and said given the political calculations, there is no such possibility.
However, the country's Armed Forces should remain vigilant and boost the capabilities of their forces and equipment day by day, Ayatollah Khamenei said.
Iranian officials have repeatedly underscored that the country will not hesitate to strengthen its military capabilities, including its missile power, which are entirely meant for defense, and that Iran's defense capabilities will be never subject to negotiations.
Back in February, Ayatollah Khamenei called for efforts to maintain and boost Iran's defense capabilities, hitting back at the enemies for disputing the country's missile program.
"Without a moment of hesitation, the country must move to acquire whatever is necessary for defense, even if the whole world is opposed to it," Ayatollah Khamenei said on February 18.