Iraq
No Support For ISIL in Iraq Sunni Areas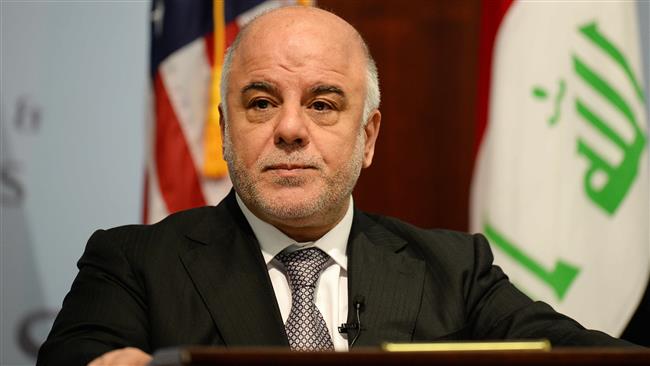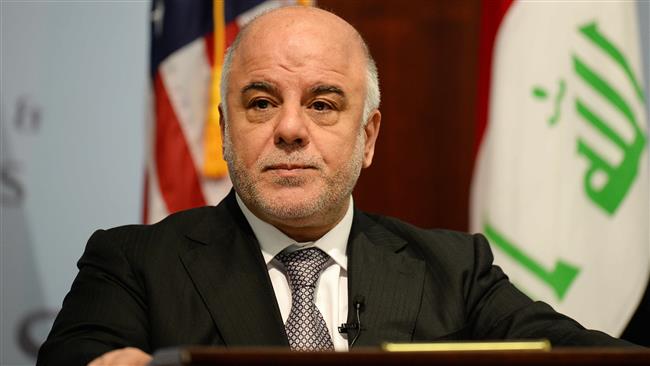 Iraq's Prime Minister Haider al-Abadi says the ISIL terror group receives "no support" from Iraqi people living in Sunni areas of the war-torn country.
He made the comments on Monday on the sidelines of a meeting in the holy city of Karbala, noting that the Takfiri terrorists often make use of propaganda to capture new territory in Iraq.
"I'd like to say that no one supports Daesh (ISIL) in the Sunni areas. It is obvious that the fighters who battle our troops are foreigners, and what proves is their language, which can be heard from distance," the premier stated.
Abadi cited the city of Ramadi, the capital of the western province of Anbar, as an example, saying, "The rumors and propaganda are behind what has occurred in Ramadi. These rumors are attempts to seize Ramadi."
He also said those who are not involved with ISIL militants' crimes against the Iraqis "have an opportunity for repentance and abandoning Daesh."
Iraqi soldiers and police managed to clear the center of Ramadi from terrorists and push the Takfiris back from some areas of the city last week.
Iraqi Sunni fighters stand at a checkpoint on March 22, 2015 at the entrance of Al-Alam, a flashpoint town north of Tikrit, along the Tigris river, which has been fully under the control of pro-Iraqi government fighters and local Sunni tribesmen opposed to ISIL terror group. © AFP
ISIL launched an offensive in Iraq in June 2014 and took control of Mosul, the country's second-largest city, before sweeping through parts of the country's heartland.
The extremist militants have been carrying out horrific acts of violence such as public decapitations and crucifixions against all ethnic and religious communities in areas under their control in Iraq and Syria.
Iraq bombings
On Monday, at least 20 people lost their lives in a spate of bomb attacks in the Iraqi capital city of Baghdad.
In the deadliest attack, a car bomb went off on a commercial street in Baghdad's western district of Mansour, claiming 10 lives while shortly afterwards three people died in another car bombing on a commercial street in Amil neighborhood.
Iraqi bystanders gather at the site of a car bomb that targeted a popular area in the Amil district, south of the capital, Baghdad, on April 26, 2015. © AFP
Earlier in the day, a separate car bomb attack in Baghdad's Bayaa district killed seven people. Dozens of others sustained injuries in the bombings.
The attacks, mostly blamed on the ISIL, are mainly meant to undermine the Iraqi governments' ongoing battle against the terrorists in north and west of the country.
Iraqi soldiers, police units, Kurdish forces, Shia fighters and Sunni tribesmen have been engaged in joint operations to drive the terrorists out of the areas they have seized.