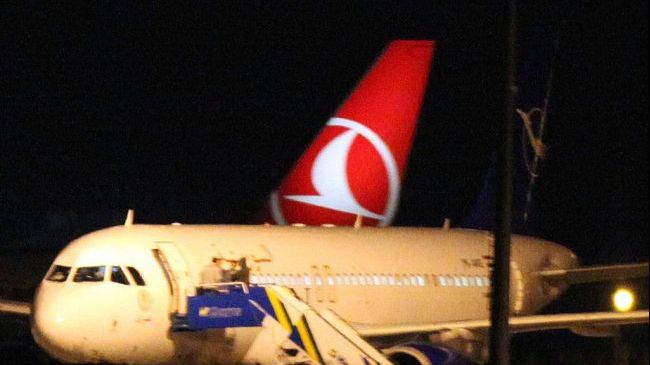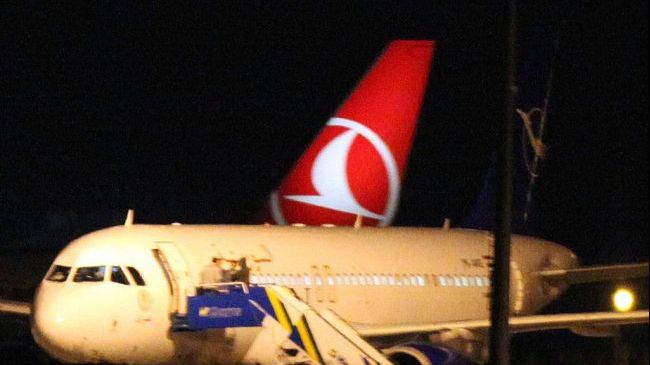 An engineer says no suspicious items have been found onboard a Syria-bound passenger airplane grounded in Ankara yesterday, adding that the plane crew have been handcuffed by Turkish security forces, Press TV reports .
Haitham Kasser, an engineer at the Syrian Civil Airlines Agency who was a passenger on the flight, explained how armed Turkish officials boarded the plane, pointed guns at crew members and handcuffed the passengers.
Turkish F-16 fighter jets intercepted the Airbus A320 flying over Turkish airspace late on Wednesday and escorted it to Ankara's Esenboga Airport.
Having taken off from Moscow, the plane was reportedly carrying 35 passengers on board, including 17 Russian nationals.
Turkish Foreign Minister Ahmet Davutoglu said the decision was made based on information that it might be carrying "certain equipment in breach of civil aviation rules."
The Turkish authorities allowed the plane and its passengers to leave Ankara nine hours after landing, but they seized parts of the cargo onboard the flight.
The move irked Russia, which demanded an explanation from Turkish officials and infuriated Damascus, where the transport minister condemned Ankara's move as an act of "air piracy [which] contradicts civil aviation treaties."
Syria has demanded that Ankara return the confiscated equipment and pay compensation for grounding the airplane.
The country's aviation officials have also vowed to pursue the case and complain against the Turkish move at an international level.