Middle East
North America
Turkey
No US F-35 equipment shipment to Turkey over Russia's S-400: Report
The United States has stopped shipment of equipment for F-35 equipment to Turkey over the country's defensive cooperation with Russia, a report says.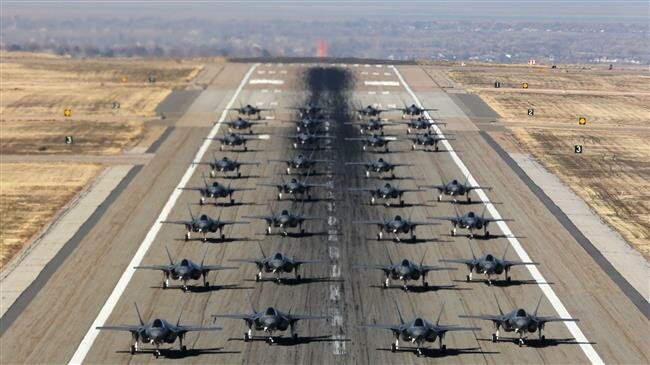 Reuters cited two unnamed sources in a report Monday, suggesting that the Turkish officials had been notified about the matter by their American counterparts "in recent days."
"The next shipment of training equipment, and all subsequent shipments of F-35 related material, have been canceled," read the report citing sources speaking on condition of anonymity.
Don't give Turkey F-35 if they buy S-400: Top US generalA top US general says Washington should not sell F-35 fighter jets to Turkey if Ankara buys Russian-made air defense system.
Turkey has said the S-400 Triumph air defense system will be delivered by Russia despite the US pressure on the NATO member.
"The contract with Russia on S-400s remains in force and these defensive systems will be delivered to Turkey. Now talks on this issue are underway," Turkish Foreign Minister Mevlut Cavusoglu said, according to Russian media.
According to multiple reports, the production has been estimated to be completed in May for subsequent delivery to Turkey in July.
Turkey: Purchase of Russian S-400 system 'a done deal'Foreign Minister Cavusoglu says Turkey will never backtrack on its earlier promises.
"We are not going to sell S-400s to third countries. We do not need this as we are acquiring them for our own needs," Cavusoglu reportedly said.
Turkish foreign minister is scheduled to take part in a summit for the North Atlantic Treaty Organization in the US this week.
The row over the F-35 and the S-400 is the latest in a series of diplomatic disputes between Ankara and Washington.