Iran
Non-Aligned Movement urges global commitment to nuclear disarmament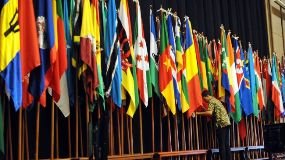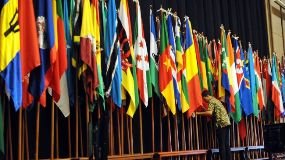 The Non-Aligned Movement (NAM) has criticized disarmament policies of nuclear-armed countries, urging them to fulfill their denuclearization commitments.
In a statement read out by Mohammad-Reza Sajjadi, Iran's UN envoy to Geneva, the NAM underlined the need for the total elimination of nuclear weapons.
It described Israel and its nuclear program as the main threat to regional peace and security and condemned Tel Aviv's move to develop its arsenals. It also urged a ban on nuclear cooperation with the regime.
The statement said that possession, use or threat to use nuclear weapons all violated the UN Charter and international law, adding total elimination of nukes was the only guarantee against the use or threat to use such arms.
The NAM supports talks on the conclusion of a global, binding, unconditional, unbiased and irrevocable convention that would compel nuclear-armed countries to give assurances to non-nuclear states that they would not use or threat to use such weapons against them, it stressed.
It also backed the development of peaceful nuclear activities and the countries' right to use civilian nuclear technology.
The NAM statement was read at the two-week session of the Non-Proliferation Treaty (NPT) Preparatory Committee in Geneva.
Iran currently chairs the Non-Aligned Movement.