Syria
Non-Syrian terrorists killed, heavy weaponry destroyed in Lattakia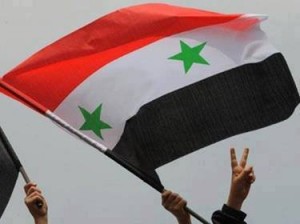 Army units in Lattakia targeted several terrorists' gatherings in several villages in the northern countryside. Those included Salma, Dorin, al-Dweirkeh, Khan al-Jouz, al-Kabir, al-Fruluq, al-Khadra and al-Samra.
The operations in those villages resulted in the death of numbers of terrorists and the injury of others, in addition to destroying heavy machine guns mounted on cars, rocket launchers and rocket launch pads.
Non-Syrians were among the dead terrorists.
syria truth