Syria
None of insurgents were Syrian: UK journalist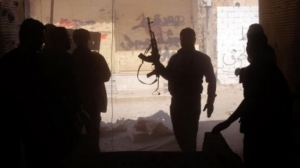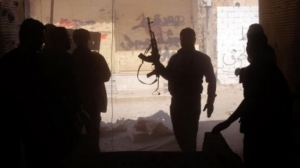 A British photographer who was captured by terrorists in Syria has said that his captors were foreign extremists including several Britons with "not a Syrian in sight".
On July 19, freelance photographer John Cantile, alongside his Dutch colleague Jeroen Oerlemans, was kidnapped in northern Syrian and freed one week later.
Cantile said he was held in a camp by 30 foreign extremists including some from Britain and Pakistan. He also revealed that some of his captors were "young men with south London accents".
"They were aiming their Kalashnikovs at a British journalist, Londoner against Londoner in a rocky landscape that looked like the Scottish Highlands", said Cantile.
The British photographer also disclosed that some of the insurgents could not even speak Arabic, with around a dozen of his captors speaking English out of whom nine spoke with London accents.
"Not a Syrian in sight. This wasn't what I had expected", Cantile added. "Two of them were so Anglicised they couldn't speak Arabic".
Earlier last week, British Foreign Secretary William Hague promised to step up support for armed rebels in Syria while he had already insisted that Britain should be acting outside the UN Security Council.
Britain's Foreign Office has confirmed that Cantile had been held captive in a camp in Syria but has refused to confirm that Britons were among the insurgents inside Syria.
Syria has been the scene of unrest since March 2011. Because the presence of armed groups who are supported, financed and armed by Washington, Tel Aviv, Ankara, London, Paris, Berlin and certain Arab regimes.
The US has not objected to its allies aiding rebel groups, and is rather facilitating the arms flow on the Turkey-Syria border, according to a Washington Post report in May.
The CIA's ability to operate inside Syria was hampered severely by the decision to close the US embassy in Damascus earlier this year, officials said.
The US administration is exploring ways to expand non-lethal support to Syrian opposition groups, officials told the Washington Post.