Korea
North Korea blasts UN chief as 'henchman' of US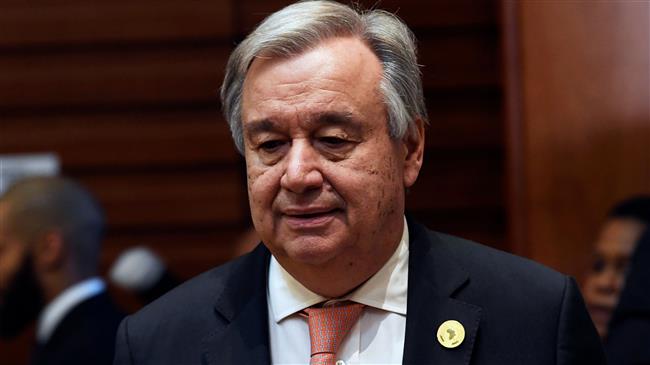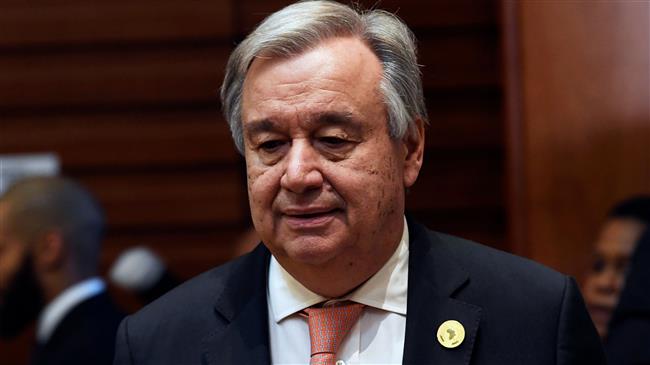 North Korea has dubbed United Nations Secretary General Antonio Guterres as a "henchman" of the United States, after he expressed support for US-led sanctions against Pyongyang during the Munich Security Conference last week.
"This is nothing but an absurd sophistry inappropriate to his duty as secretary general of the United Nations and only make us to think whether he is a kind of henchman who is representing the United States," said North Korea's mission to the UN said in a statement Thursday.
Discussing the long-running standoff between the US and the North over the latter's ballistic missile and nuclear weapons programs, Guterres said last week that it was "absolutely essential" for the international community to keep the economic pressure until North Korea gives in.
Denouncing the remarks as "ill-minded," Pyongyang's UN mission said the UN chief needed to "refrain from acting like a "somnambulist any further."
The statement repeated previous charges by North Korean officials that the country's military programs merely served as deterrents and if anybody, it was the US that threatened peace on the Korean Peninsula.
The UN Security Council has unanimously boosted sanctions on North Korea since 2006 in an attempt to stop its nuclear and ballistic missile program.
Last year, the pressure reached its peak as the council targeted North Korea with three sets of sanctions beginning with the country's iron, coal and fishing industries in August.
In September, the sanctions were expanded to include the North's textile exports while limiting oil supply. The most recent round of bans came on December 22 and targeted refined petroleum products.
Since then, the US has moved to blacklist North Korea's cargo ships, claiming that Pyongyang uses them to traffic banned goods.
In the statement, the North Korean mission to the UN told Guterres that instead of economic pressure, the UNSC had to welcome "the process of improved inter-Korean relations and discouraging neighboring countries from disturbing the process."
In a surprising announcement, the North said earlier this month that it would sit down for negotiations with South Korea to negotiate sending athletes to the 2018 Winter Olympics in the South Korean city of Pyeongchang.
Guterres said in Munich that even in case of a rapprochement between the two Koreas, "the central question remains the question of denuclearization."