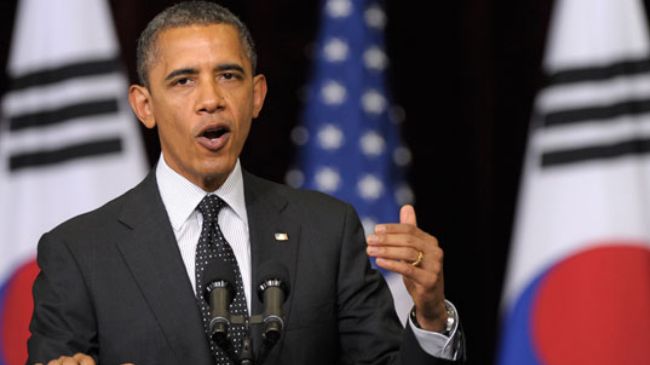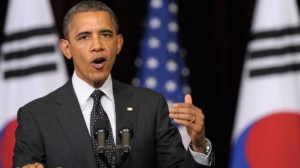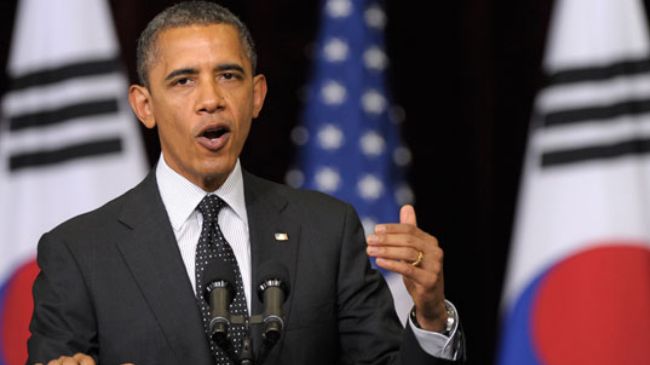 The United States has sharply criticized the North Korean government for allowing its media to publish a racist article against President Barack Obama.
"While the North Korean Government-controlled media are distinguished by their histrionics, these comments are particularly ugly and disrespectful," National Security Council spokeswoman Caitlin Hayden said on Friday.
On May 2, the Korean Central News Agency published an article directed at Obama in Korean, under the title "Divine punishment to the world's one and only delinquent Obama."
The piece described Obama as a "wicked black monkey" and repeatedly refers to him as a monkey.
"You can also tell this by his appearance and behavior, and while it may be because he is a crossbreed, one cannot help thinking the more one sees him that he has escaped from a monkey's body," it said.
The article also described the US president as "crossbred with unclear blood" and slammed his recent visit to South Korea.
President Obama is indulging himself in "luxury almost every day, squandering hundred millions of dollars on his foreign trip in disregard of his people's wretched life," according to the piece.
The US and North Korea have been at loggerheads for decades. The tensions mounted after Pyongyang's missile tests.
The United Nations imposed sanctions against the North over the tests.