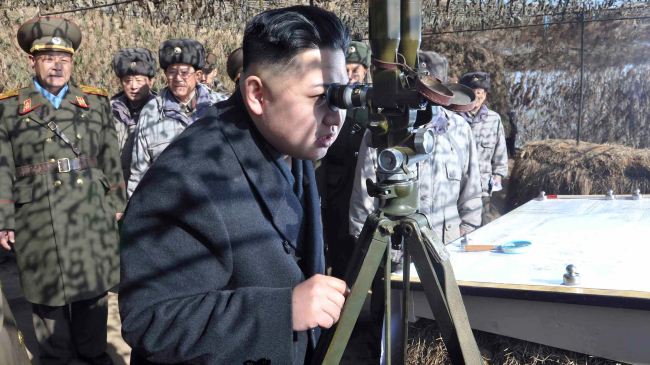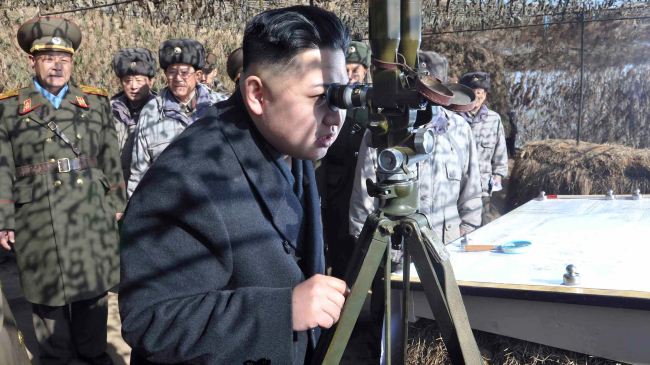 North Korea has called its armed forces for a 'sacred war' for destroying the United States and its regional puppets at one stroke, KCNA reports.
According to the statement of the Supreme Command of the Korean People's Army released Tuesday, the enemies of North Korea "have gone beyond the danger line and reached the phase of an actual war."
The army is now on high alert to "annihilate the enemies at one stroke, once an order for action is given."
Han Jong Nam, an officer, told Korean Central News Agency (KCNA):
"We can never pardon them who dared say they will target the dignity of our supreme leadership and mount missile attacks on the statues of the generalissimos, in the wake of last year's hideous state-sponsored political terrorism by the 'Association for Bringing down Statues'."
The statement added that the units should be prepared to attack "all US military bases in the Asia-Pacific region, including the US mainland, Hawaii and Guam" and South Korea.
"All artillery troops including strategic rocket units and long-range artillery units are to be placed under class-A combat readiness," the Korean People's Army (KPA) supreme command said in a Tuesday statement.
The army's announcement came days after Seoul and Washington signed a new military pact in response to what they called even low-level provocations by Pyongyang.
Seoul and Washington launched the week-long annual joint military exercises on March 11 near the Korean Peninsula despite warnings from Pyongyang. The drills involved 10,000 South Korean soldiers and about 3,000 US troops.
North Korea, however, condemned the maneuvers as a launch pad for a "nuclear war."
Pyongyang cut off its communication hotline with Seoul as the drills kicked off, while announcing that it had scrapped the 1953 armistice and peace pacts signed with Seoul in protest at the maneuvers.