Korea
North Korea confirms firing two railway-borne tactical guided missiles
North Korea has confirmed the test-firing of two tactical guided missiles, the third of such launches in a month amid growing tensions on the Korean Peninsula and renewed US sanctions against Pyongyang.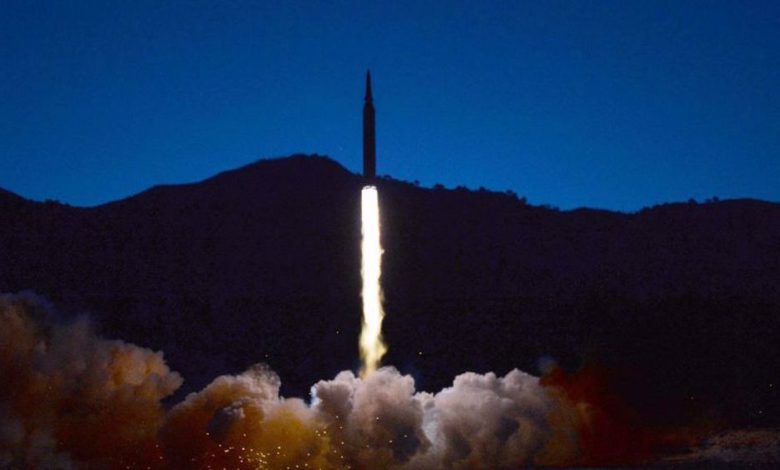 North Korea's state news agency KCNA said on Saturday that the tests were held to "check and judge the proficiency in the action procedures of the railway-borne regiment."
The official news agency stressed that the railway-borne projectiles had hit their designated targets in the East Sea.
North Korea test fired missiles from a train for the first time in September 2021.
KCNA said Friday's launches "demonstrated high maneuverability and rate of hits," adding that, "Issues were discussed to set up proper railway-borne missile operating system across the country."
South Korea's military said Friday it had detected what it presumed were two short-range ballistic missiles (SRBMs) launched eastward from North Pyongan Province on the west coast of North Korea, near the border with China.
The test was Pyongyang's third launch this month, following two successful tests of hypersonic missiles on January 5 and January 11.
The North has defended its latest missile tests as a legitimate right to self-defense, warning of a strong response if Washington presses ahead with its provocative move to impose new sanctions on Pyongyang.
North Korea's foreign ministry spokesperson said the country's recent launches were just part of its efforts to modernize its national defense capability and did not target any specific country or harm the security of neighboring countries.
The administration of US President Joe Biden on Wednesday imposed its first sanctions following the latest series of North Korean missile launches.
Washington also called on the United Nations Security Council to take action against several North Korean individuals and entities accused of violating resolutions that ban North Korea's missile and nuclear weapons development.
A statement carried by KCNA underlined that the United States was intentionally escalating the situation by imposing new sanctions on Pyongyang.
Pyongyang has repeatedly stressed that such tests are in self-defense in the face of Washington's hostile policies, sanctions and joint military drills with South Korea in the Korean Peninsula.
South Korea test-fired a submarine-launched ballistic missile of its own for the first time in September last year.