North America
Korea
North Korea dismisses 'spurious' US diplomacy as cover for 'hostile acts', warns of corresponding response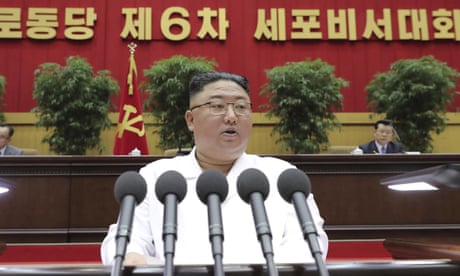 North Korea has lashed out at US President Joe Biden for his comments about Pyongyang's nuclear program, dismissing Washington's talk of diplomacy as "spurious" and warning of a corresponding response to its hostile policies.
In an address to the US Congress last week, Biden called North Korea's nuclear program a "serious threat" and vowed to work with allies to deal with the issue "through diplomacy as well as stern deterrence."
The White House also announced that the president was open to negotiations with Pyongyang on denuclearization after US officials had completed a months-long review of North Korean policy and the challenges Biden would face as he sought to distance his approach from the failures of his predecessors.
In a statement released by the official KCNA news agency on Sunday, the North Korean foreign ministry censured Biden's speech to Congress and said it was illogical and an encroachment upon Pyongyang's right to self-defense for Washington to call its defensive deterrence a threat.
"His statement clearly reflects his intent to keep enforcing the hostile policy toward the DPRK as it had been done by the US for over half a century," said Kwon Jung Gun, a foreign ministry official, using the initials of the North's official name, the Democratic People's Republic of Korea.
"The US-claimed diplomacy is a spurious signboard for covering up its hostile acts, and deterrence touted by it is just a means for posing nuclear threats to the DPRK," Kwon added.
The official said North Korea "will be compelled to press for corresponding measures," and warned that Washington will face "a very grave situation" over Biden's "big blunder" of calling Pyongyang a security threat.