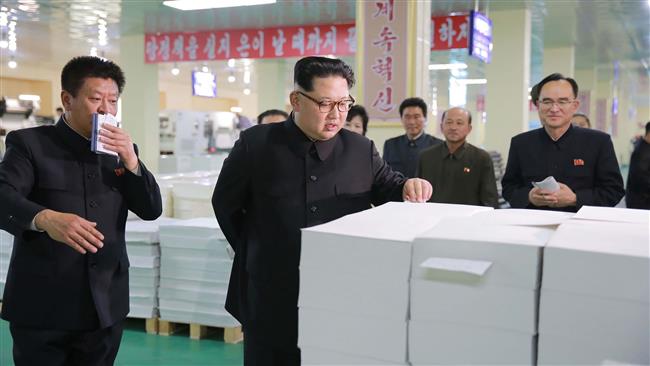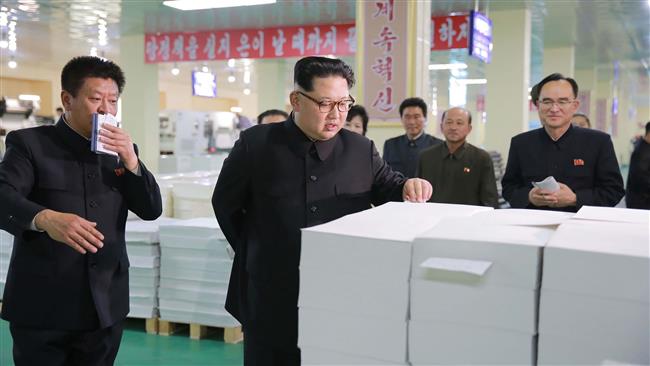 North Korea has begun a 200-day battle to boost the country's sanctions-hit economy as part of a five-year economic plan.
The move started on Wednesday right after a 70-day campaign to increase production in the country ended.
"All party officials, military officers and people …. have broken loose and stepped forward with 100-times the normal courage and vigor, fully-charged for the 200-day battle," the North's Rodong Sinmun daily said in an editorial.
The newspaper linked the new campaign to the five-year economic plan declared by the country's leader Kim Jong-un at the ruling Workers' Party of Korea (WPK) congress last month.
"The 200-day battle is a safeguard for the party policy that will open up a breakthrough for carrying out the five-year strategy for economic growth," the paper said.
The country has come under the most crippling sanctions by the UN and the West recently over its nuclear missile tests.
Pyongyang declared itself a nuclear power in 2005 and carried out four nuclear weapons tests – in 2006, 2009, 2013 and 2016.
The UN sanctions have imposed trade restrictions on the North, required all UN members to inspect all cargo to and from the country and barred vessels suspected of carrying illegal goods for North Korea from ports.
Exports of coal, iron and iron ore, gold, titanium and rare earth minerals from North Korea are also banned while the supply of aviation fuel including rocket fuel to the country is also prohibited.
The measure tightens banking restrictions on North Korea and governments are to be required to ban flights of any plane suspected of carrying contraband destined for North Korea.
In April, the Food and Agriculture Organization (FAO) warned against worsening hunger in the North, as it has been hit by a record low in food production since 2010 because of poor rainfall.
UN figures show that over 70 percent of North Koreans are food insecure and 28 percent of children under the age of five have suffered stunted growth due to malnutrition.