Asia-Pacific
Korea
North America
North Korea hits back at US missile plan
North Korea has slammed as a reckless act the US plan to base intermediate range missiles in Asia even as Washington imposes sanctions against Pyongyang limiting its missile development.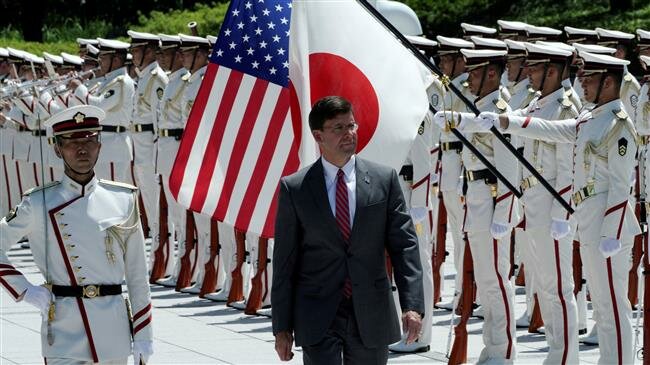 North Korea has conducted several short-range tests recently, but refrained from launching longer-range missiles in order to foster denuclearization talks with the US. Experts argue Washington cannot expect to have it both ways.
The issue of new missile deployments for Asia has flared up following Washington's withdrawal from a Cold War-era arms pact. New US Secretary of Defense Mark Esper, on his first tour abroad, has stressed that he favors the intermediate range missile deployment in Asia as soon as possible.
Many worry a new US deployment of missiles here will follow the pattern of America's stationing of Terminal High Altitude Area Defense – or THAAD – in South Korea. First policymakers denied there were talks, and then eventually deployed the US anti-ballistic missile system despite intense public opposition and increased regional tensions.
The United States left the 32-year-old Intermediate Nuclear Forces Agreement with Russia two weeks ago. There is also a strong likelihood that the only remaining major arms limitation treaty between the two states will dissolve when it expires in less than two years. That leaves open the prospect for a new nuclear missile arms race as the Doomsday Clock sits at two minutes to midnight.