Asia-Pacific
Korea
North Korea outraged by South questioning its zero coronavirus claim
The sister of North Korea's leader has strongly reacted to remarks by the foreign minister of neighboring South, which cast doubt over Pyongyang's claim of the country having no coronavirus cases.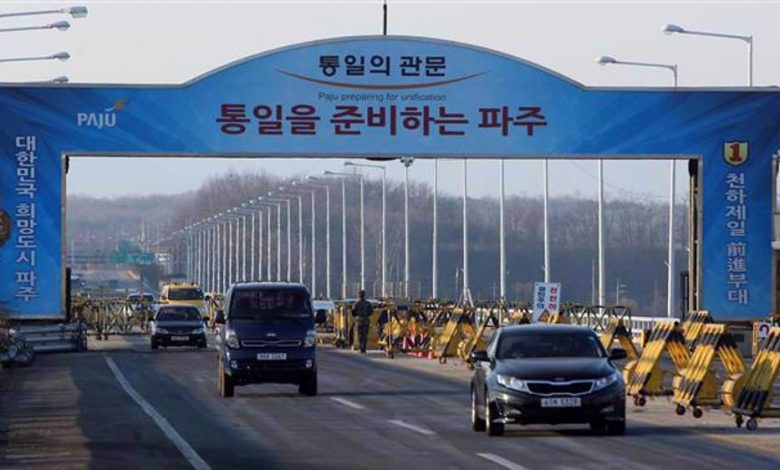 Kim Yo-jong, who serves unofficially as one of Kim Jong-un's top aides, warned Seoul of the potential consequences of such an attitude in a statement carried by state news agency KCNA on Wednesday.
The reaction came days after South Korean Foreign Minister Kang Kyung-wha said it was "hard to believe" that that the there were no coronavirus outbreaks in the North, and that Pyongyang had been unresponsive to Seoul's offers of help to tackle the disease.
The pandemic "in fact has made North Korea more North Korea — ie more closed, very top-down decision-making process where there is very little debate on their measures dealing with COVID-19," Kang said at a forum in Bahrain on Saturday.
"All signs are that the regime is very intensely focused on controlling the disease that they say they don't have," she stated.
Kim complained that Kang's "impudent" remarks were meant to further strain inter-Korean relations.
"It can be seen from the reckless remarks made by her without any consideration of the consequences that she is too eager to further chill the frozen relations between the North and South of Korea," Kim said.
She even threatened that the South Korean official "might have to pay dearly" for those words, which the North "will never forget."
Since the onset of the outbreak, North Korea introduced intense measures against COVID-19 despite no official confirmation of infections. Cross-border travel was put on hold and foreigners were quarantined as part of precautionary measures, but the restrictions were recently eased.
Kim's remarks come as US Deputy Secretary of State Stephen Biegun, who has led working-level talks with North Korea, is currently visiting the South in a final bid to renew stalled nuclear talks with Pyongyang during the last days of Donald Trump's administration.
North's leader Kim Jong-un and Trump met three times following diplomatic efforts by South Korea that began in January 2018. But Washington's refusal to lift any of the harsh sanctions in exchange for Pyongyang's suspension of nuclear and missile tests, caused the process to collapse.
Pyongyang has made it clear that it has no intention of returning to the negotiating table until the United States drops its hostile policies.
The United States has imposed rounds of unilateral sanctions and spearheaded multilateral ones against Pyongyang since 2006 over its nuclear and missile programs.
Last December, Kim ran out of patience and unveiled that North Korea was developing a new strategic weapon; hence, efficiently scrapping a moratorium that had been put in place as a goodwill gesture amid diplomacy with the South.
Another bone of contention on the Korean Peninsula is South Korea's joint military drills with the US, which the North views as rehearsals for an invasion.