Asia-Pacific
Korea
North America
North Korea picks new foreign minister to follow 'new path' toward US
North Korea has confirmed it has appointed an outspoken former military officer as its new foreign minister in an indication that it plans to follow a "new path" after the US failed to drop its hostile policy toward Pyongyang.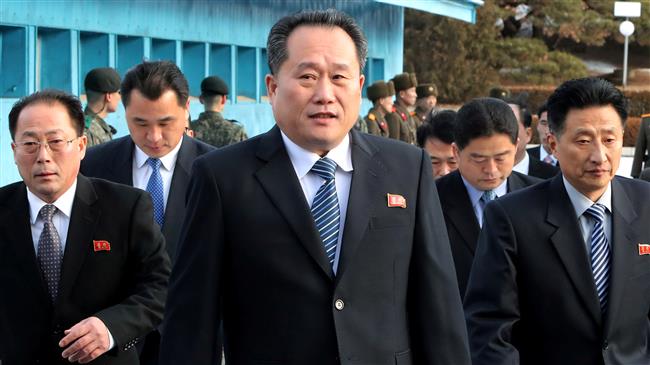 North Korea's official news agency KCNA confirmed on Friday that Ri Son Gwon has been appointed the country's new foreign affairs minister.
The new appointment was first reported by South Korean media on Saturday.
Citing a diplomatic source in Seoul, Reuters said the North informed countries with embassies in Pyongyang last week about the new appointment.
Ri, a former military officer and now a senior official of the ruling Workers' Party, replaces Ri Yong Ho. The new foreign minister had led high-level inter-Korean talks in 2018.
Analysts say Ri could adopt a more assertive stance toward negotiations with Washington.
An analyst at South Korea's private Sejong Institute, Cheong Seong-Chang, said Ri's appointment signaled Pyongyang would further harden its stance toward Washington.
"From now on, it's difficult to expect meaningful progress in North Korea-US diplomacy," Cheong said.
Negotiations between the US and North Korea have ground to a halt since the collapse of the second summit between US President Donald Trump and the North's leader, Kim Jong-un, last February in Vietnam — where Trump refused to accept a proposal for bilateral action and left the talks.
The North's recent appointment of the diplomat came as it has already warned that it will take a "new path" and accelerate its nuclear and missile program.
Pyongyang's representative, Ju Yong Chol, told this year's Conference on Disarmament in Geneva that his country's efforts to improve relations with Washington had been met with hostility.
Pyongyang 'no longer bound by commitments' as US missed deadlineNorth Korea says it will no longer be bound by any commitments toward denuclearization and may seek a "new path," as the US has ignored a year-end deadline to engage in meaningful diplomacy.
"Although the US is talking about the resumption of dialogue, it has no intention at all from the beginning to drop its hostile policy towards the DPRK (Democratic Republic of Korea)," he said on Tuesday.
He said the North "will steadily develop strategic weapons, essential and prerequisite for national security, until the US abandons its hostile policy and lasting and durable peace… is in place on the Korean peninsula."
Ju also said that the scope of the military buildup would depend on the "future attitude" of Washington.
In his New Year speech, Kim called off a two-year ban on nuclear and intercontinental ballistic missile (ICBM) tests — agreed in talks with the US— which he said would no longer be in place.
North Korea 'to develop new strategic weapon soon,' as deadline for US passesNorth Korean leader Kim Jong-un ends two years of a moratorium on nuclear and missile tests, saying that Pyongyang will soon develop a "new strategic weapon."
The North Korean leader made the decision after months of repeated calls on the US to ease the sanctions imposed on North Korea.
The North, which has long been under harsh sanctions by the US and the United Nations, started diplomacy with the US in 2018.
It has since taken several unilateral steps to show its goodwill in denuclearization efforts, including demolishing a major nuclear test site and agreeing to allow international inspectors into a missile engine test facility.
Washington, however, has refused to offer any sanctions relief. It also missed a year-end deadline set by Kim to take steps towards reviving stalled denuclearization talks.
In a reaction to Pyongyang's new appointment, a senior US official said on Wednesday that the Trump administration was aware of Ri's appointment and hoped the North would understand the importance of resuming diplomacy, the New York Times reported.
The official, who was speaking on the condition of anonymity, acknowledged that Washington had gotten nowhere in talks, and that there was no sign the North would give up its nuclear weapons.