Korea
North Korea rules out negotiations on nuclear program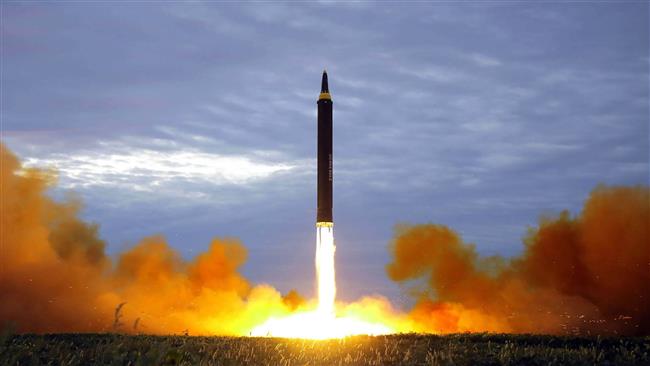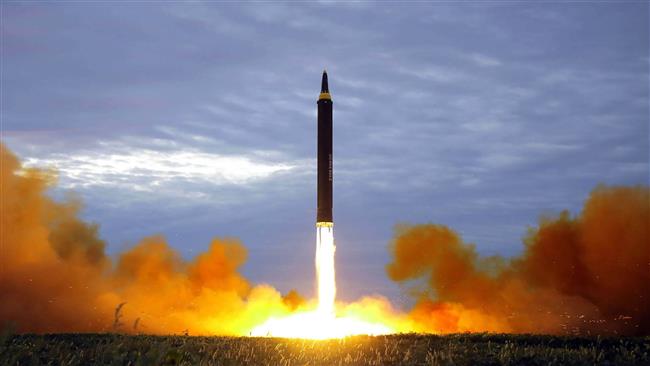 North Korea has dismissed international calls for denuclearization, saying its nuclear and ballistic missile development programs will remain in place as long as the United States poses a threat to the country.
In an interview with Reuters, Han Tae Song, North Korea's ambassador to the United Nations in Geneva, said on Friday that there would be no negotiations with Washington as long as joint US-South Korea military exercises continue.
"As long as there is continuous hostile policy against my country by the US, and as long as there are continuous war games at our doorstep, then there will not be negotiations," the North Korean envoy said.
He reiterated that Pyongyang's nuclear and missile programs would be completed and serve as a surefire deterrent against a potential US invasion of the country.
"Our country plans ultimate completion of the nuclear force," he said.
"My country will continue to build-up its self-defense capability, the pivot of which is nuclear forces … as long as the US and hostile forces keep up nuclear threat and blackmail," Han said.
Pyongyang has pursued its nuclear program as a deterrent against the hostile policies of the US and its regional allies despite mounting international pressure and harsh UN sanctions aimed at stopping the program.
Senior Chinese figure arrives in Pyongyang
A high ranking Chinese envoy arrived in Pyongyang on Friday.
Upon arrival, Song Tao met with Choe Ryong Hae, a vice chairman of the ruling party and one of the North's most senior figures.
Song, who heads the Communist Party's International Department, will brief Pyongyang on the important outcome of China's ruling Communist Party congress held last month.
Song, who acts as Chinese President Xi Jinping's special representative, will try to ameliorate ties between North Korea and China, which have soured over Beijing's cooperation with the UN sanctions slapped against Pyongyang.
North Korea is also upset over Beijing's expressions of support for US President Donald Trump's calls for exerting more pressure on Pyongyang to stop its nuclear and missile development programs.
The visit demonstrates Xi's effort to head off further pressure from Washington.
China is North Korea's largest trading partner and its economy is dependent on its neighbor.
So far, however, North Korea has ignored Beijing's calls on Pyongyang to end its nuclear and ballistic missile programs and return to the negotiating table.
Beijing says it has some sway over Pyongyang; however, its influence is not as much as what Washington would like it to be.
China, like other countries, is opposed to Pyongyang's nuclear and missile development programs. However, it is against measures that could bring down Kim Jong-un's government in North Korea, fearing unrest and chaos would lead to refugees pouring into the neighboring country.
North Korea staged its sixth nuclear test on September 3 and launched a ballistic missile on September 15, firing it over the Japan into the Pacific Ocean.
Song's visit comes as Joseph Yun, the US envoy for North Korea, met on Friday with his South Korean counterpart, Lee Do-hoon, on the resort island of Jeju in South Korea.
"China, of course, has a big role to play on Northeast Asia security issues," Yun was quoted by South Korea's Yonhap news agency as saying.
We hope China "regards the denuclearization as a critical goal. We do hope that special envoy will forward that goal," Yun said.