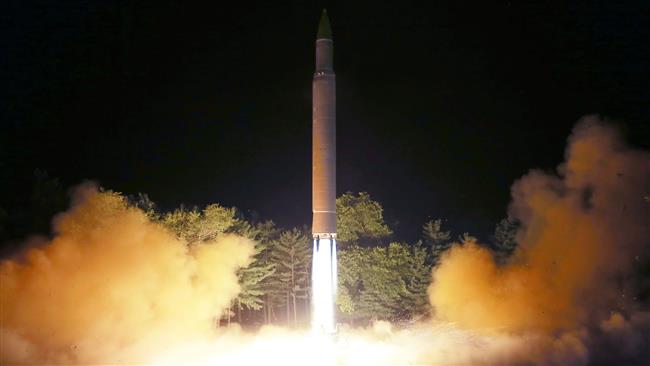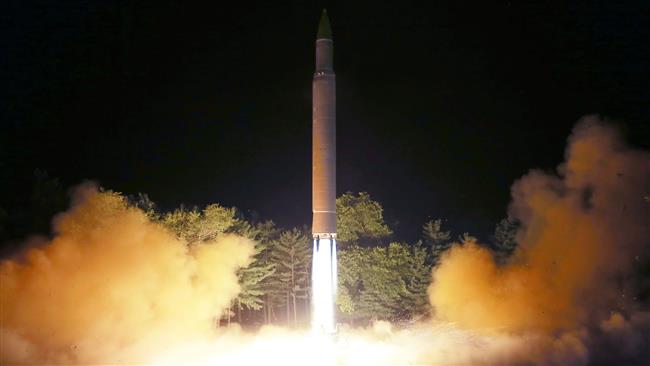 North Korea has declared that it will not step back an inch from its nuclear program and other weapons development plans, saying it is fully justifiable in the face of threats of attack against the country.
A senior North Korean diplomat representing the country in a United Nations disarmament forum in Geneva, Switzerland, said on Tuesday that Pyongyang's weapons activities were legitimate as a form of deterrence and the country would never put the issue on the negotiating table.
"The DPRK will never place its self-defensive nuclear deterrence on the negotiating table or step back an inch from the path it took to bolster the national nuclear force" said Ju Yong Chol, adding that the expansion of the weapons program would continue due to what he called "constant nuclear threats" by the United States.
Ju said a current joint military exercise by the US and South Korea could further complicate the situation on the Korean Peninsula, adding that the "military adventure would certainly add gasoline to the fire, driving the current tense situation to further deterioration."
North Korea's envoy said the US and South Korea were pursuing "a secret operation to remove the leadership," adding that the joint drill was "an aggressive war scenario to carry out preemptive strikes against the DPRK."
Tensions on the Korean Peninsula escalated late last month when North Korea tested a second intercontinental ballistic missile (ICBM), posing a serious threat to the US and allies in the region. The rocket is reportedly capable of targeting the mainland United States. The ICBM tests unleashed harsher rounds of economic and security sanctions on North Korea in the United Nations and prompted huge anger in Pyongyang.
North Korean officials announced earlier this month that they have plans for firing four less-sophisticated missiles near the US island of Guam in the Pacific. That came right after US President Donald Trump threatened the North with "fire and fury" the world has never seen before. Tensions subsided a little after Trump stopped issuing more threats and North Korea seemingly backtracked on the promise to attack Guam.
The renewed tensions on Tuesday came after Robert Wood, the US envoy to the disarmament forum in Geneva, said during the meeting that Trump's top priority was still to protect the United States and its allies against the "growing threat" from North Korea.