Asia-Pacific
Korea
North Korea severs hotlines with South, citing 'treachery'
North Korea has severed its military and presidential hotlines with the South as a first step toward terminating all contacts with Seoul, citing South Korea's "treacherous behavior."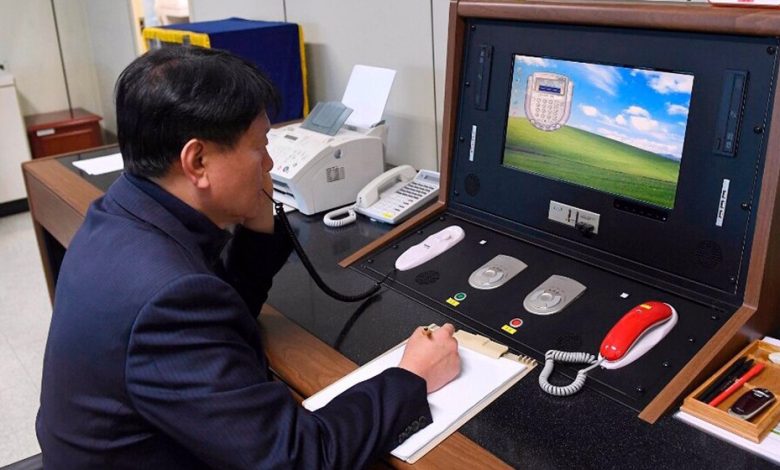 Top government officials in North Korea, including leader Kim Jong-un's sister, Kim Yo-jong, and Kim Yong-chol, the vice-chairman of the Central Committee of the ruling Workers' Party of Korea, determined "that the work towards the South should thoroughly turn into the one against an enemy," the official KCNA news agency reported on Tuesday.
As a first step, it said, North Korea will close lines of communication at an inter-Korean liaison office, and hotlines between the two militaries and presidential offices, at noon on Tuesday.
The people of North Korea have "been angered by the treacherous and cunning behavior of the South Korean authorities, with whom we still have lots of accounts to settle," the report said, blaming officials in Seoul for allowing North Korean defectors to attempt to harm the dignity of North Korea's leader.
"We have reached a conclusion that there is no need to sit face to face with the South Korean authorities and there is no issue to discuss with them, as they have only aroused our dismay," the report said.
A thaw between the two Koreas began back in January 2018. Leaders from the two countries met, diplomatic visits were exchanged, and joint events were held.
South Korea also brokered diplomacy between the North and the United States. While incumbent US President Donald Trump met with Kim three times, sparking hopes of a diplomatic breakthrough, interactions between Washington and Pyongyang gradually came to a halt over Trump's refusal to relieve any of the harsh US-led sanctions on the North in spite of several major goodwill measures by Pyongyang.
Relations with the South also recently worsened.
Kim's sister warned last Thursday that North Korea could scrap a recent inter-Korean military accord if the South failed to stop North Korean defectors from sending propaganda leaflets into the Demilitarized Zone (DMZ) separating the two countries.
She said that Pyongyang might even permanently shut down the Kaesong industrial region and the liaison office in the North Korean border town as well if Seoul did not stop the defectors.
South Korea's Yonhap news agency cited officials in Seoul as saying that North Korean officials did not answer a routine daily call to the liaison office on Tuesday morning.
The United States has been attempting to pressure the North into giving up its nuclear weapons program.
North Korea maintains that its nuclear and missile capabilities are intended to defend the country against potential aggression amid persisting joint war games by Seoul and Washington on the Korean Peninsula.
The two Koreas remain technically at war since the 1950-1953 Korean War ended with an armistice rather than a peace treaty.