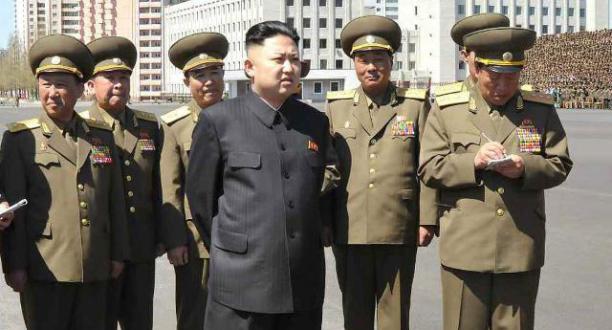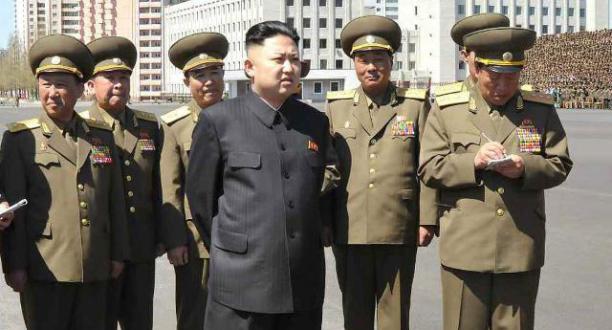 North Korean Foreign Minister Ri Yong Ho slammed the United States for urging that sanctions be maintained against North Korea, saying that Washington has not reciprocated Pyongyang's goodwill measures to pave the way towards denuclearisation and peace on the Korean peninsula.
Ri greeted US Secretary of State Mike Pompeo with a smile on Saturday, but then delivered a scathing attack on the administration of US President Donald Trump for approaching the negotiation poorly by insisting on sanctions enforcement, World News reported.
The foreign minister stated in an address to a security forum in Singapore on Saturday despite "goodwill measures" taken by the North Korea, Washington was "raising its voice louder for maintaining the sanctions against the DPRK".
He criticized "insistent moves manifested within the US to go back to the old, far from its leader's intention" after President Donald Trump reached a general agreement on denuclearization last month.
"As long as the US does not show in practice its strong will to remove our concerns, there will be no case whereby we will move forward first unilaterally," Ri added.
"The DPRK stands firm in its determination and commitment for implementing the DPRK-US Joint Statement in a responsible and good-faith manner," Ri said, adding that "what is alarming however is the insistent moves manifested within the US to go back to the old, far from its leader's intention".
At a security conference in Singapore, Pompeo accused North Korea and countries including Russia of continuing to violate UN sanctions aimed at pressing Pyongyang to give up its nuclear arsenal.
Ri said North Korea would not be forced into acting unilaterally and demanded that the US undertake "confidence building" measures if the negotiation was to be successful, adding that the North would not be bullied into concessions.
Instead of responding reciprocally to North Korea's suspension of nuclear tests and missile launches and other goodwill gestures such as the return of suspected remains of American troops killed in the Korean War, the US has maintained hostility, Ri stressed.
State Department Spokeswoman Heather Nauert said Trump's reply to North Korean leader Kim Jong-un was given to Ri by Sung Kim, the US Ambassador to the Philippines who has been leading logistical negotiations with the North on its pledge to denuclearize.
The White House said earlier in the week that Kim had sent a new letter to Trump and that the president had written a response.
Kim and Trump met in Singapore in June, and announced a broad statement on working towards denuclearization.
Trump declared after the summit that North Korea was "no longer a Nuclear Threat" to the US, but Washington maintains sanctions on Pyongyang.