Korea
North Korea Test-Fires medium-range Missiles as Obama Hosts Summit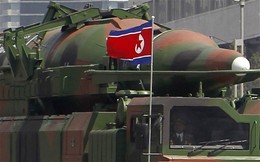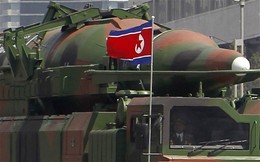 North Korea test-fired two medium-range ballistic missiles Wednesday, as US President Barack Obama hosted a landmark Japan-South Korea summit aimed at uniting the three nations against Pyongyang's nuclear threat.
South Korea's defence ministry said both missiles flew 650 kilometers into the Sea of Japan (East Sea), upping the ante after a series of shorter-range launches in recent weeks.
Ministry spokesman Kim Min-Seok identified them as Rodong-class missiles with a maximum range of 1,000-1,500 kilometers.
"This missile is capable of hitting not only most of Japan but also Russia and China," Kim said, adding they had been fired from mobile launchers near Pyongyang.
North Korea last tested a Rodong missile in July 2009, following UN condemnation of its second nuclear test in May.
For its part, Washington condemned the tests as "troubling and provocative", with the US State Department threatening "appropriate measures" for the violation of UN Security Council resolutions prohibiting North Korea from conducting ballistic missile tests.
Kim said the tests were clearly timed to coincide with Tuesday's summit in The Hague between Obama, Japanese Prime Minister Shinzo Abe and South Korean President Park Geun-Hye.
"The North is boasting its military capability to grab the attention of the international community," Kim said.
AFP