Korea
North Korea tests 'solid-fuel motor for new strategic weapon'
North Korea says it has tested a new advanced motor for a new weapon system as the nuclear-armed country's foremost enemies vow closer cooperation against Pyongyang.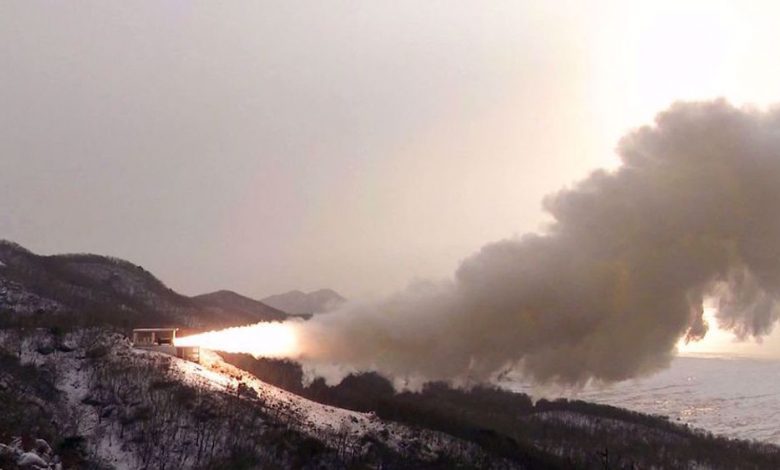 The official Korean Central News Agency reported testing of the "high-thrust solid-fuel motor" on Friday.
The test, which was overseen by the country's leader Kim Jong-un, was conducted at the Sohae Satellite Launching Ground in eastern North Korea on Thursday, the KCNA added.
The test proved the motor's reliability and stability, providing a "guarantee for the development of another new-type strategic weapon system," the agency said.
The United States, South Korea, and Japan accuse the North of trying to build more solid-fuel missiles, which are more stable and can be launched with almost no warning or preparation time.
They also claim that Pyongyang is advancing its military nuclear programs in order to gear up for conducting what would be the country's seventh nuclear test.
The Thursday test came a couple of days after the threesome allies promised to consider all available options to counter what they deem to be a threat posed by the North.
US Special Representative on North Korea Sung Kim, South Korea's special representative for Korean Peninsula peace and security affairs Kim Gunn, and Japanese Ministry of Foreign Affairs Director General for Asian and Oceanian Affairs Bureau Funakoshi Takehiro made the pledge, meeting on Tuesday at the US Embassy in Jakarta, Indonesia.
Speaking at the meeting, Gunn claimed that in order to counter the alleged threat, the trio would coordinate sanctions and close gaps in the harsh sanctions that had already been slapped against North Korea.
"We will examine all options, including counterstrike capabilities," Funakoshi said, alleging, "North Korea's further provocation will be met with a firm and united response from the international community."
Former US president Donald Trump took unprecedented steps towards apparently fraternizing the North by initiating several rounds of dialog with it, and even walking a number of steps into the country alongside Kim.
However, Washington blew what Pyongyang called a "golden opportunity" at mending the situation by insisting too much on the North's denuclearization. The emphasis prompted Pyongyang to discredit all the steps that had been taken by Trump as disingenuous and go back to its routinely fiery discourse towards Washington.