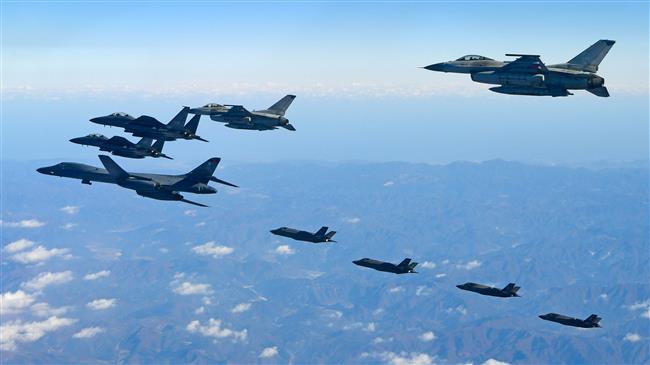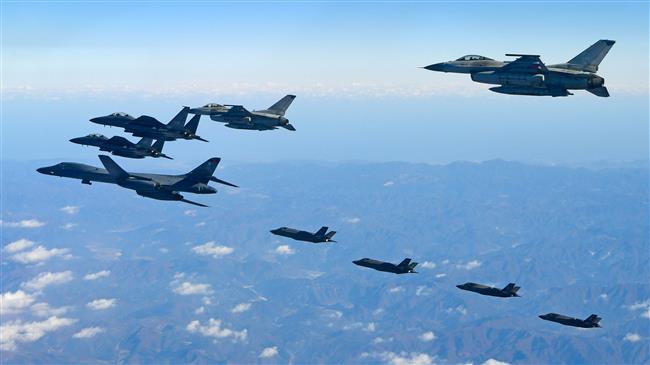 North Korea says the United States will be responsible for the potential ruining of a recent rapprochement between Pyongyang and Seoul if America resumes its military drills with South Korea.
Washington and Seoul have agreed to put off joint military exercises involving tens of thousands of troops from the US and South Korea until after the February 9-25 Pyeongchang Olympic Games — being hosted by Seoul.
The games have provided an opportunity for the two Koreas to put aside long-running hostilities; and there is hope that the thaw would continue after the Games.
North Korean newspaper The Rodong Sinmun, however, wrote on Monday that Washington "has a purpose to end a thaw in inter-Korean ties immediately after the Olympic flame goes out. The US is making noise to resume its military exercises with Seoul right after the Games' closing."
In its commentary, the daily also warned that "risks of tensions are growing on the Korean Peninsula," adding, "Washington's strategic assets and massive troops are coming to the peninsula and its adjacent areas."
The US military presence on the Korean Peninsula has long been a major irritant to the North, and the postponement of the regular drills until after the Olympics were only meant to accommodate Pyongyang's participation.
There never was an indication that the drills would be put off indefinitely.
South and North Koreas have been divided since the three-year Korean War came to an end in 1953. The conflict ended with an armistice rather than a formal peace treaty and left many families separated at the two sides.
Meanwhile, spokesman for the South's Unification Ministry Baik Tae-hyun said in a statement that Soul was "making multifaceted efforts to restore inter-Korean relations, resolve North Korea's nuclear issue and bring peace to the Korean Peninsula."
Any such efforts would be at risk with the potential resumption of the South Korean-US war games, which North Korea has long considered rehearsals for an invasion.