North America
Iran
Middle East
North-South corridor safer, cheaper alternative to Suez Canal: Iran envoy
An Iranian diplomat says the International North-South Transport Corridor (INSTC) can serve as a safer and cheaper alternative to the Suez Canal, which had been blocked for nearly a week in March, causing billions of dollars in damages every day.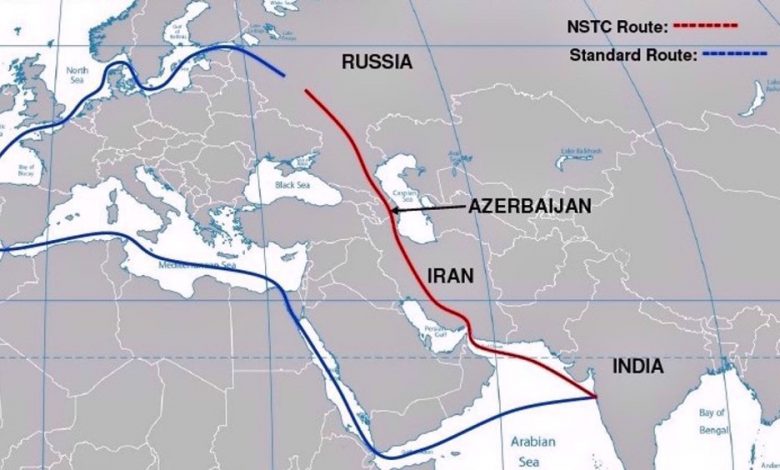 In an interview with the Russian-language business daily newspaper Vedomosti, Iran's Ambassador to Moscow Kazem Jalali said the corridor can be used to transfer commodities between the Far East and Europe.
He added that companies and countries have always attached great importance to the establishment of cheaper and more profitable routes in economic, security and even political terms given the need to facilitate and accelerate transportation and the transfer of commodities among countries in different parts of the world.
It is expected that logistic enterprises show willingness for an active presence in the new route regarding its actual and potential capacities for trade and exchanges, the Iranian diplomat said.
Iran, together with India and Russia, is pushing forward with the sea and rail corridor that could substantially reduce the time and cost of shipping goods from India to Europe.
The 7,200-km multimode route was proposed by the three countries in 2000, before being joined by 10 Central Asian countries. It envisages a network of ship, rail and road for freight transport that will cut carriage costs by about 30-60% and transit time from 40 days to about 20 days.
The Iranian port city of Chabahar is thought to play a crucial role in reducing dependency on the Suez Canal for transporting cargo to Europe.
India has already committed at least $21 billion to the corridor linking Chabahar to Hajigak in central Afghanistan.
The corridor could challenge the Suez Canal's primacy and give Iran a significant advantage.
Elsewhere in his interview, Jalali said Iran has been developing its infrastructures within a seriously purposeful framework over the past decades and has managed to make great achievements in this regard.
He urged the formation of technical committees and drawing up necessary plans as well as preparing joint reports about ways to remove all obstacles in the alternative transit project.
International supply chains were thrown into disarray when the 400-meter-long (430-yard) container ship Ever Given ran aground in the canal on March 23, with specialist rescue teams taking almost a week to free her after extensive dredging and repeated tugging operations.
A total of 206 large container ships, tankers carrying oil and gas, and bulk vessels hauling grain have backed up at either end of the canal, according to tracking data, creating one of the worst shipping jams seen for years.
The blockage comes on top of the disruption to world trade already caused in the past year by COVID-19, with trade volumes hit by high rates of ship cancellations, shortages of containers and slower handling speeds at ports.https://if-cdn.com/5uT8mOj?v=1&app=1
The Suez Canal Authority (SCA) said earlier this month that all ships stranded by the grounding of Ever Given in the Suez Canal had passed through the canal.