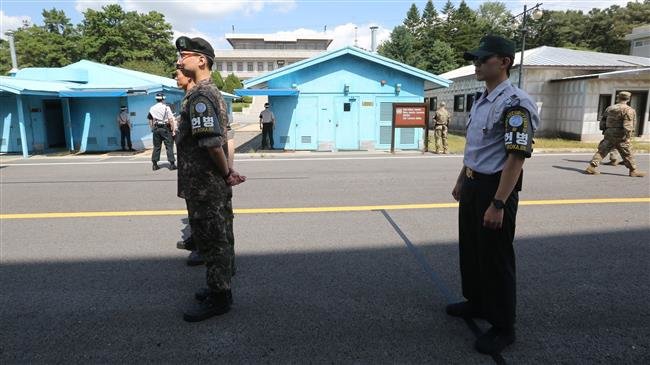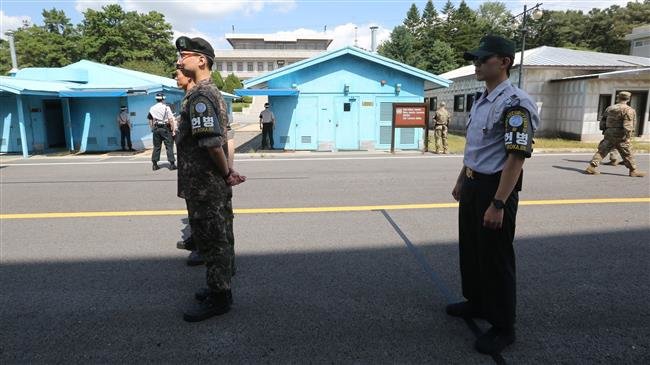 Seoul says North and South Korea have begun removing landmines along their fortified border in a confidence-building measure under a new agreement reached between the two neighboring states in Pyongyang last month.
South and North Korean troops removed some of the landmines in the Joint Security Area (JSA) in their shared border village of Panmunjom on Monday, according to a statement by the South's Defense Ministry.
The ministry further said the two sides had agreed to cleanse the JSA of landmines within 20 days.
The JSA is the only spot along the 250-kilometer Korean Demilitarized Zone (DMZ) where troops from both Koreas are face to face. The area is staffed by United Nations peacekeepers.
The measure is part of a deal reached between defense ministers of the two neighbors on the sidelines of a summit last month between North Korean leader Kim Jong-un and the South's President Moon Jae-in in Pyongyang.
The two sides had also agreed to remove guard posts and weapons from the JSA to follow the removal of the mines, with the troops remaining there to be left unarmed.
Seoul and Pyongyang have already dismantled propaganda loudspeakers and some guard posts along their border.
De-mining projects are also set to begin on Monday in Gangwon Province in eastern South Korea to pave the way for teams to search for the remains of soldiers killed in the 1950-1953 Korean War, the ministry added.
South Korea and its ally, the US, are estimated to have planted over a million landmines south of the DMZ, while North Korea has laid more than 800,000 ones on its own side.
De-mining experts say both neighbors poorly managed their mines and have no precise data on how many landmines they have planted and in what specific locations.
Last month's deal also provides for the establishment of buffer zones along the land, sea and aerial boundaries where live-fire drills and military flights would be forbidden.